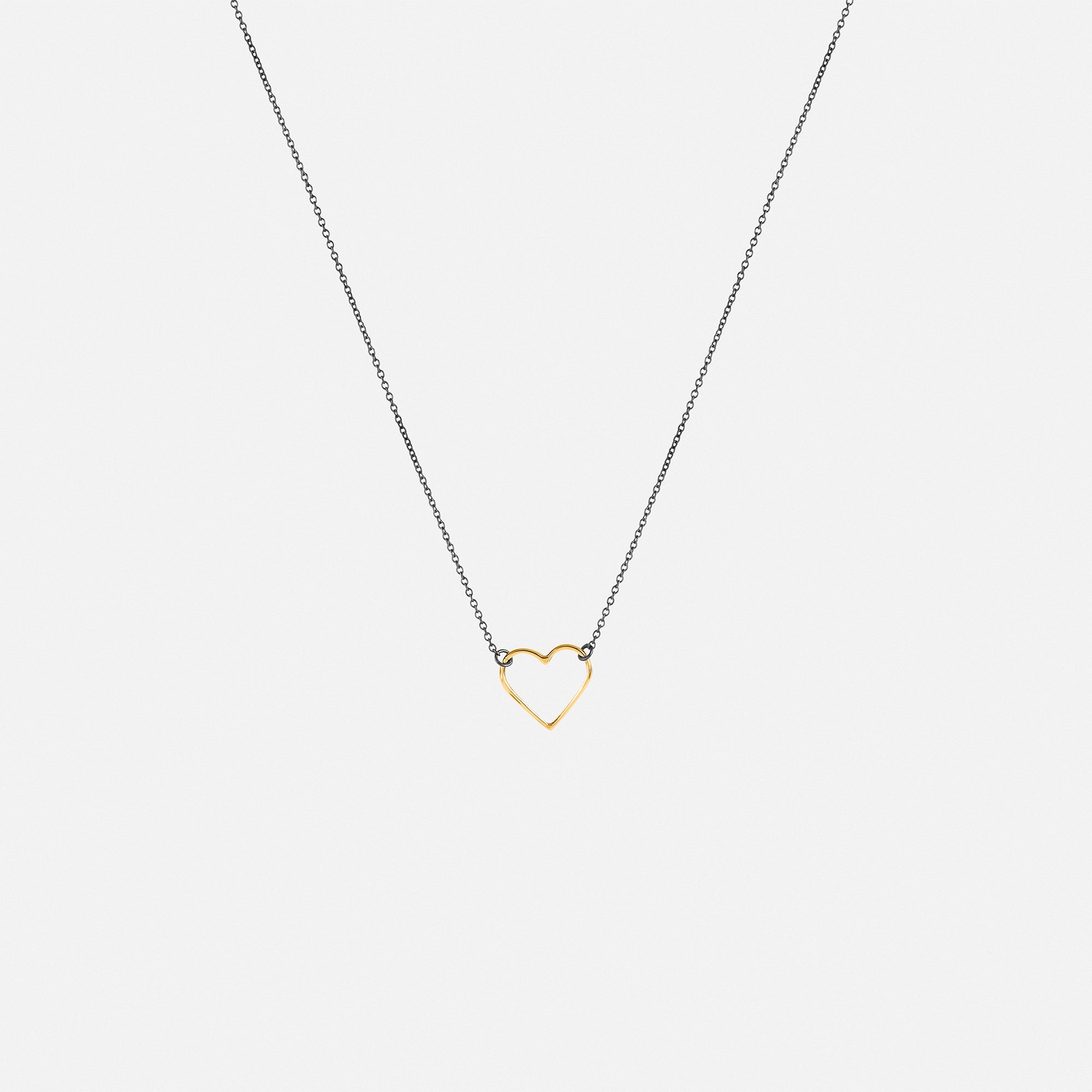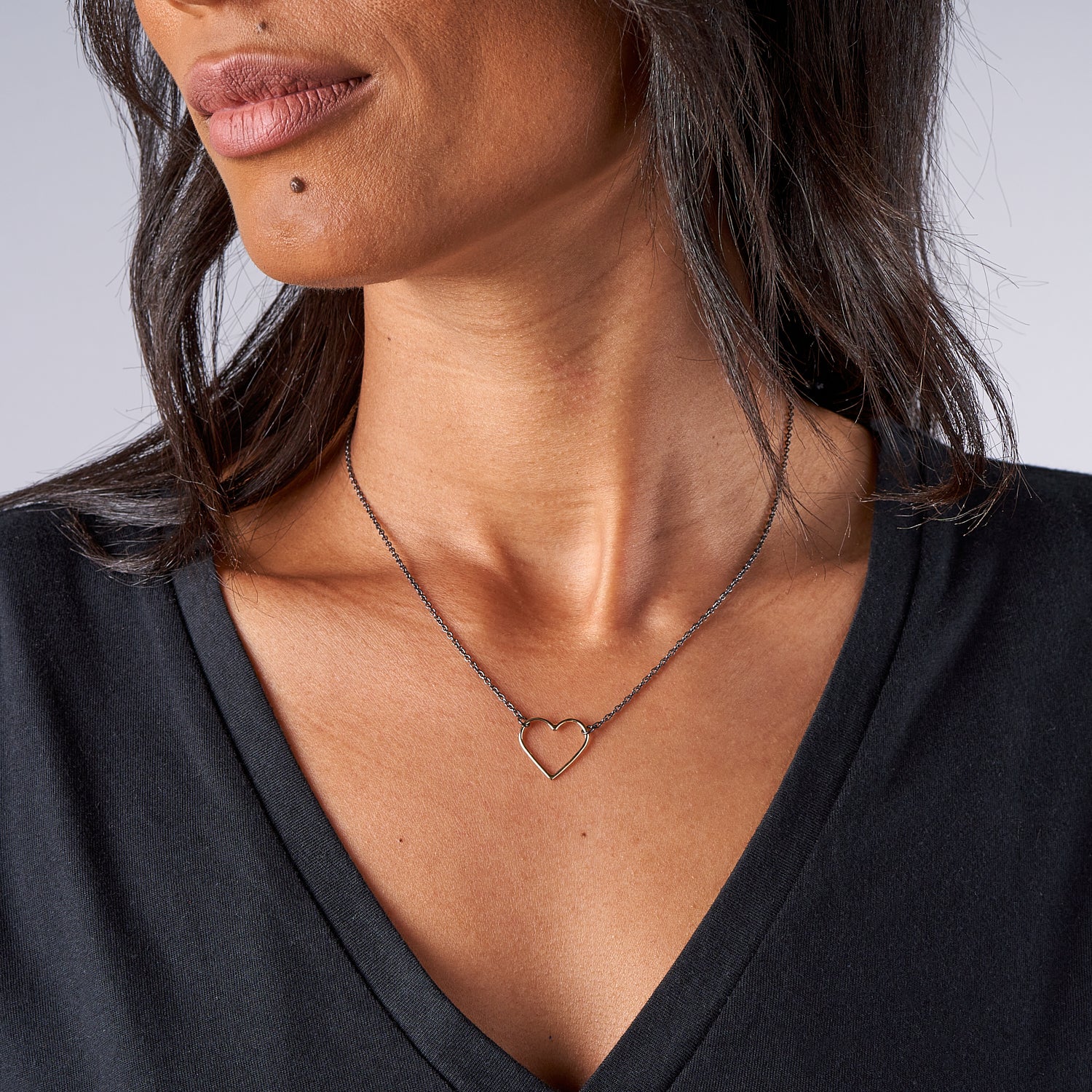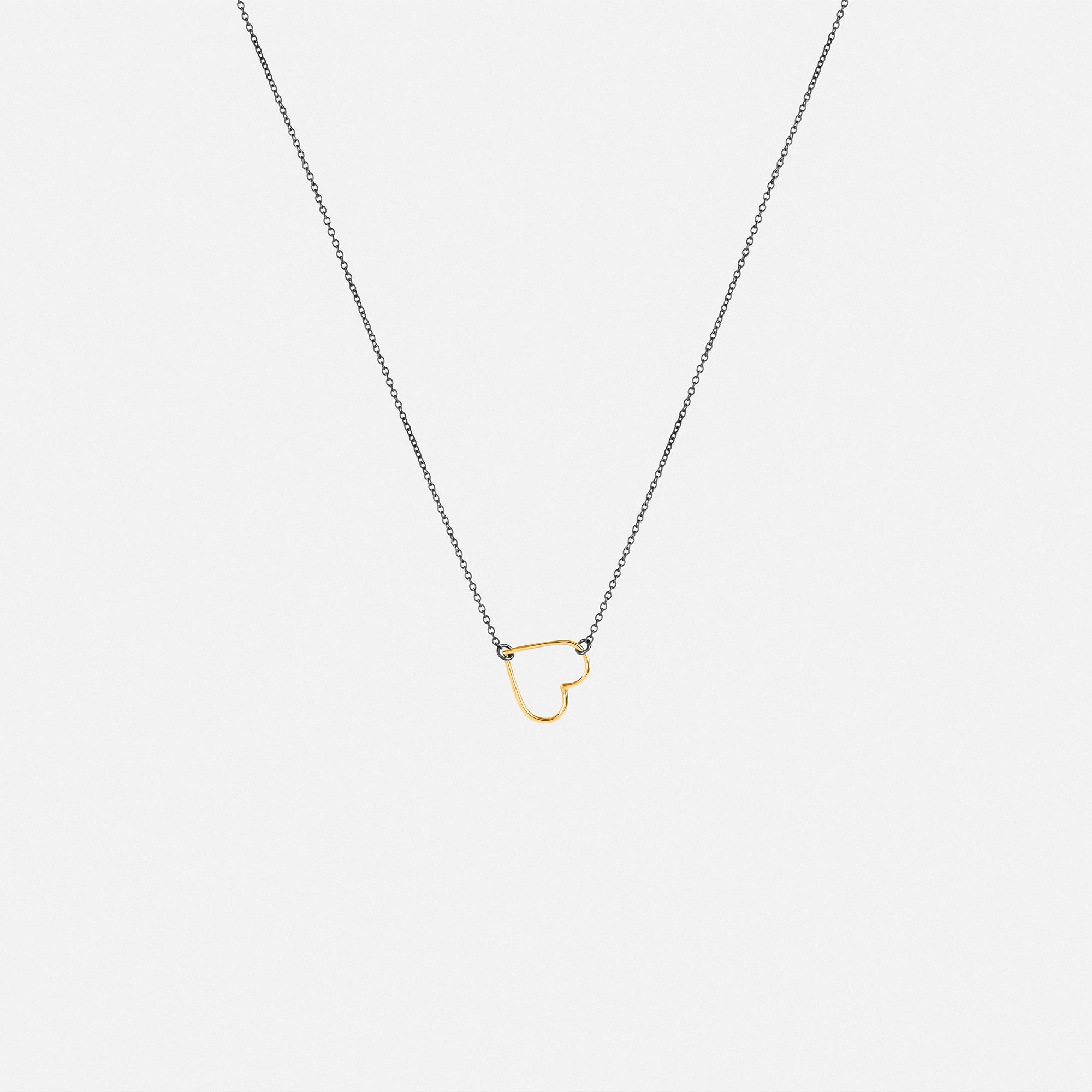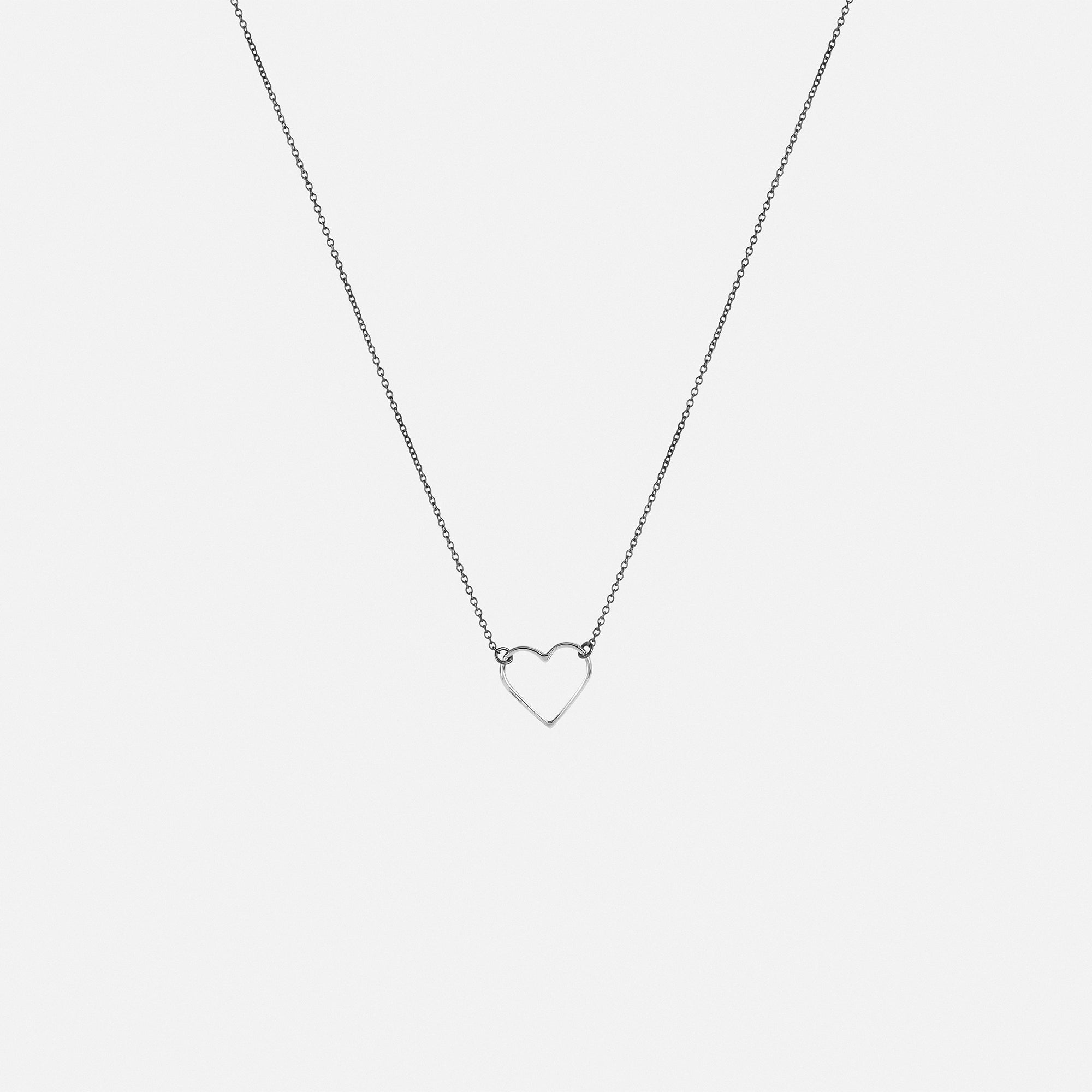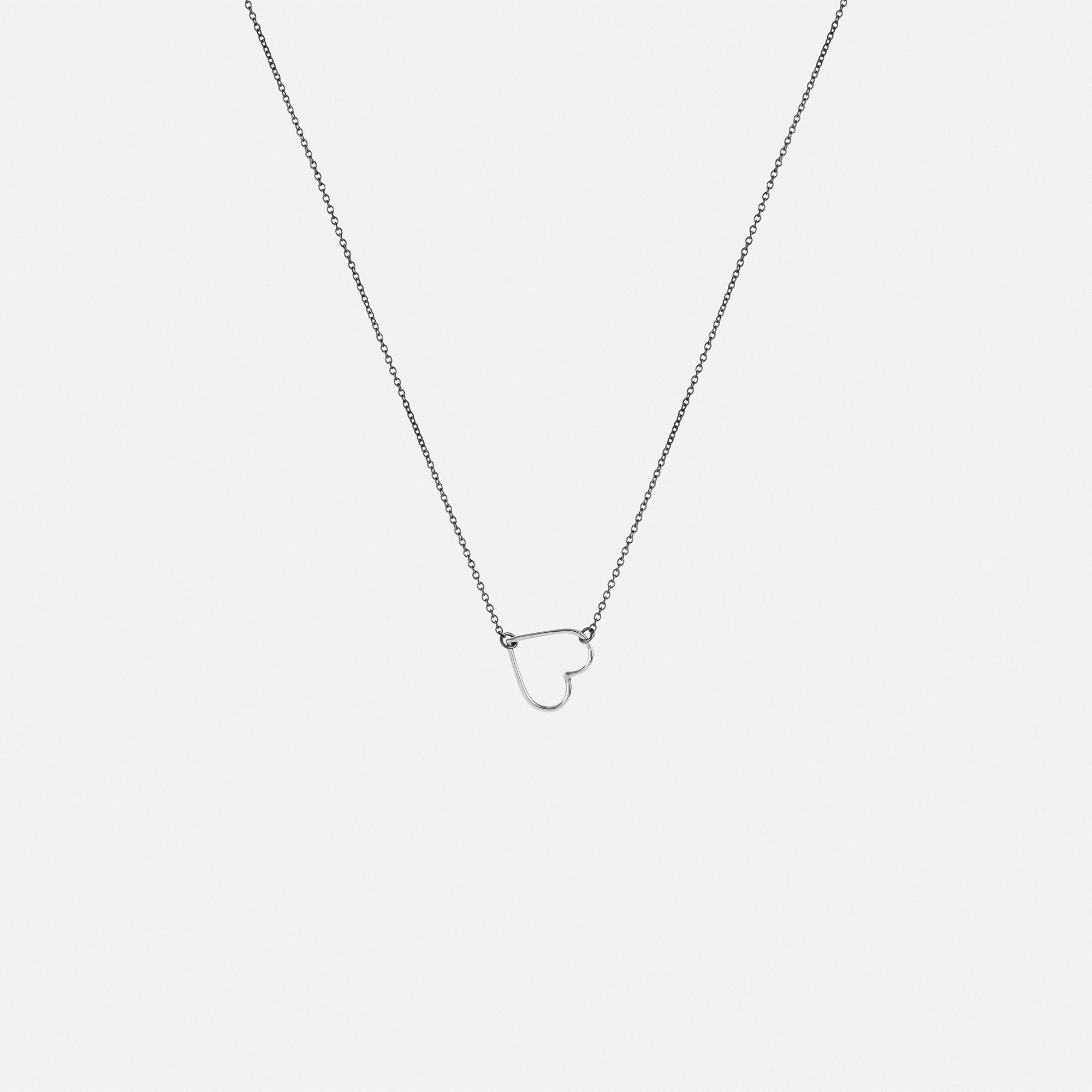 Open Heart Necklace (micro)
$320.00
This micro version of our classic Open Heart Necklace was initially created as a one-off. After making a batch of hearts we had a tiny bit of metal left. Accidental genius! It's now a best seller. We love it layered with the medium or large Open Hearts (big sister/little sister vibes) and suggest it for any gift. 
Length: 16.5"

Width: 12 mm

Heart: Solid 14K Gold or sterling silver 
Chain: Oxidized sterling silver chain
The oxidized chain will polish with wear as it settles into a dark antique silver color. It will not transfer to your skin or clothing. Although this is delicate, this can be worn 24/7.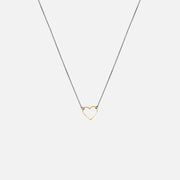 Open Heart Necklace (micro)
$320.00