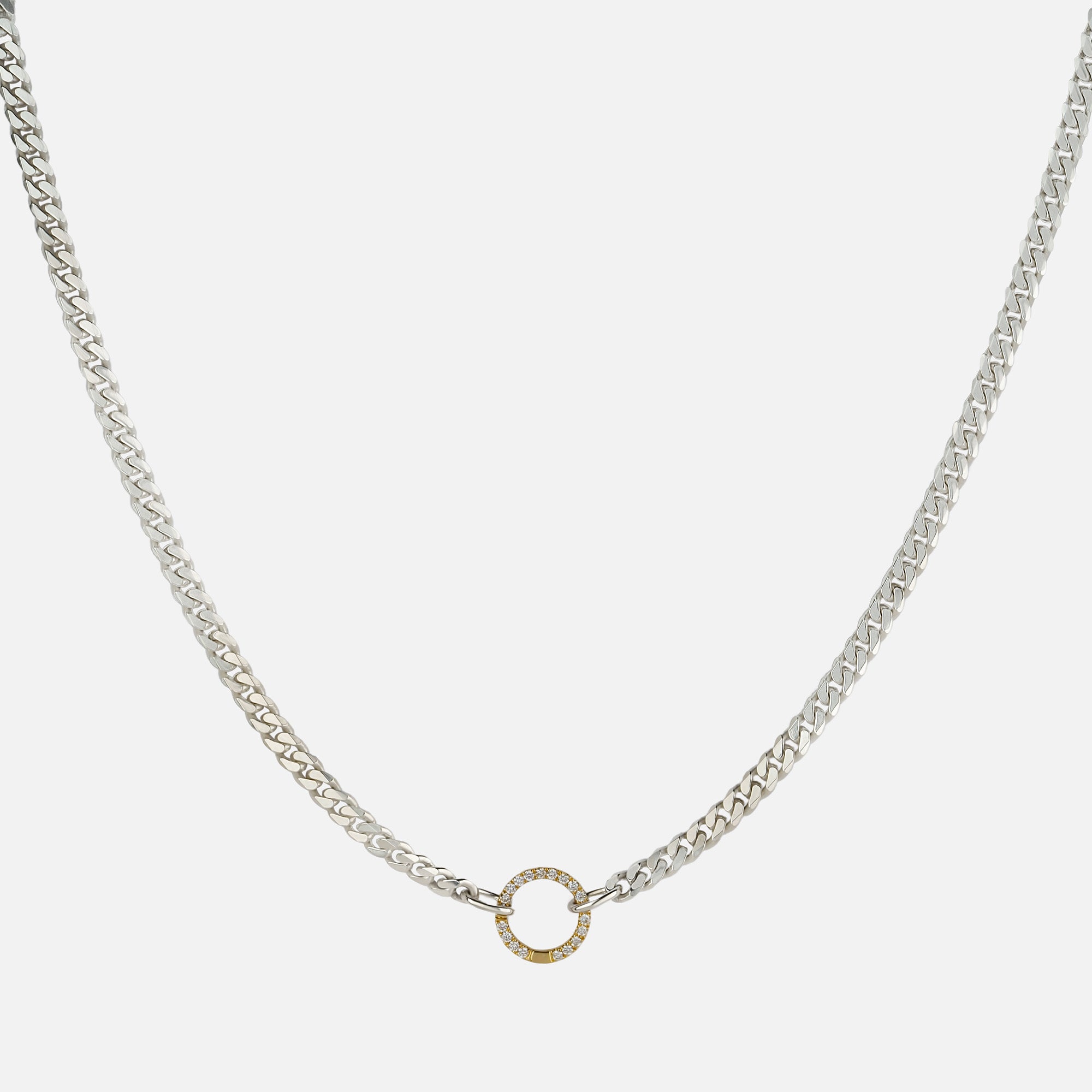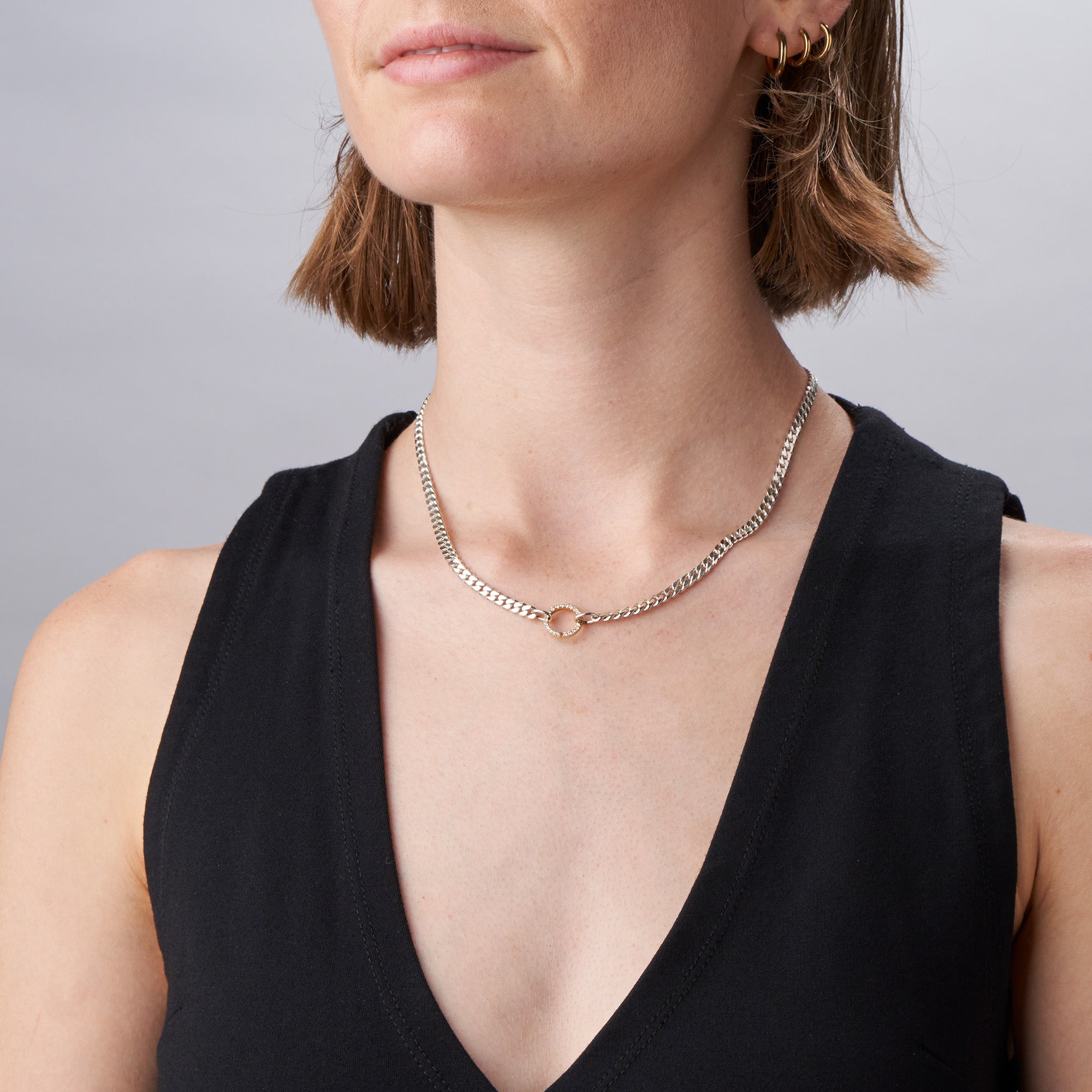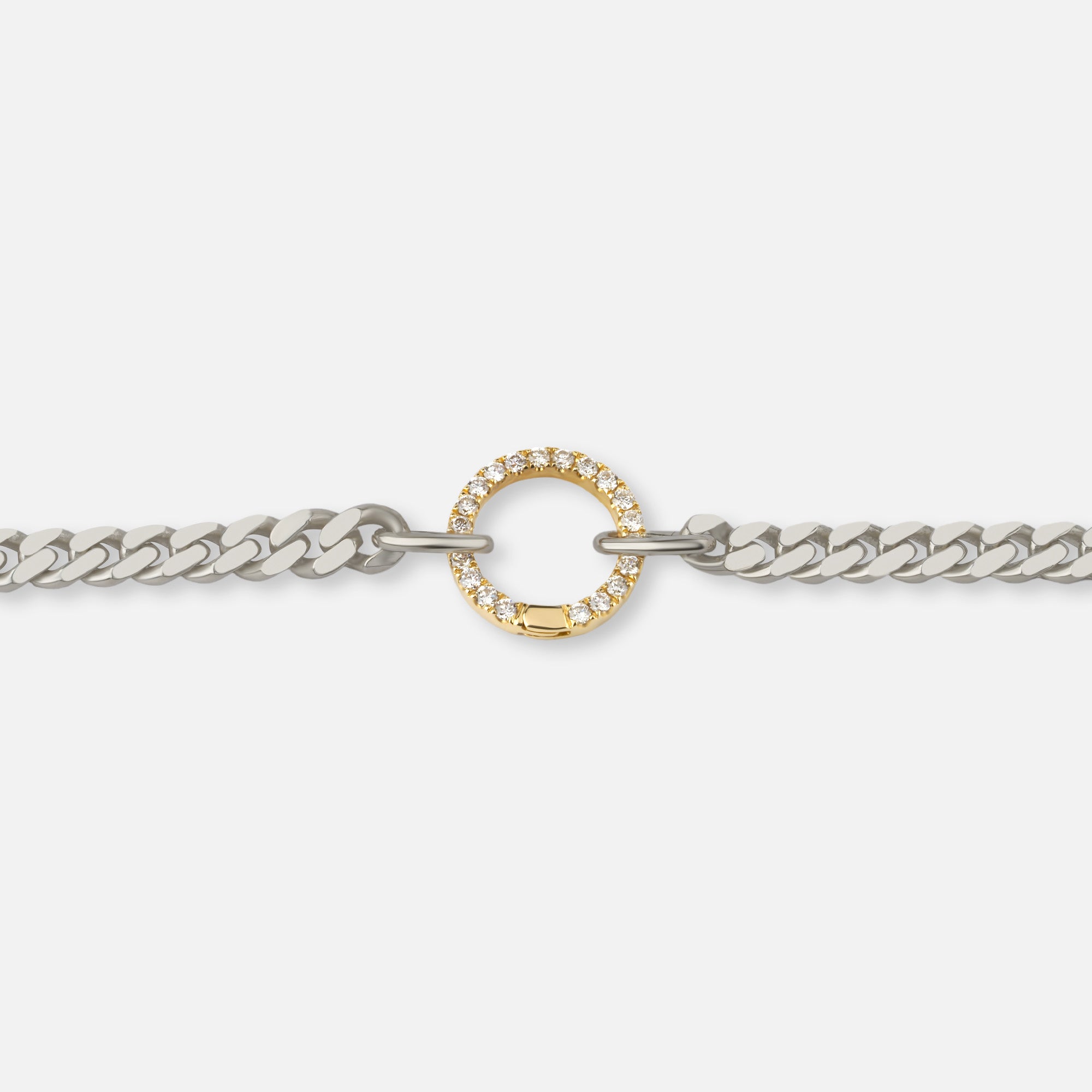 Diamond Clasp Necklace
$695.00
Don't hide this clasp! Chunky sterling silver curb chain paired with a 14k yellow gold and diamond clasp. Oxidized chain is available upon request. 
Length: 17" (customizable) 
Diameter Clasp: 15 mm 


Chain Width: 3.5 mm  

Materials: 14K yellow gold, white diamonds, sterling silver chain 
This can be worn 24/7. Use gold and diamond jewelry cleaner periodically on the clasp and liquid silver dip on the chain.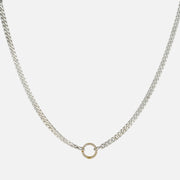 Diamond Clasp Necklace
$695.00