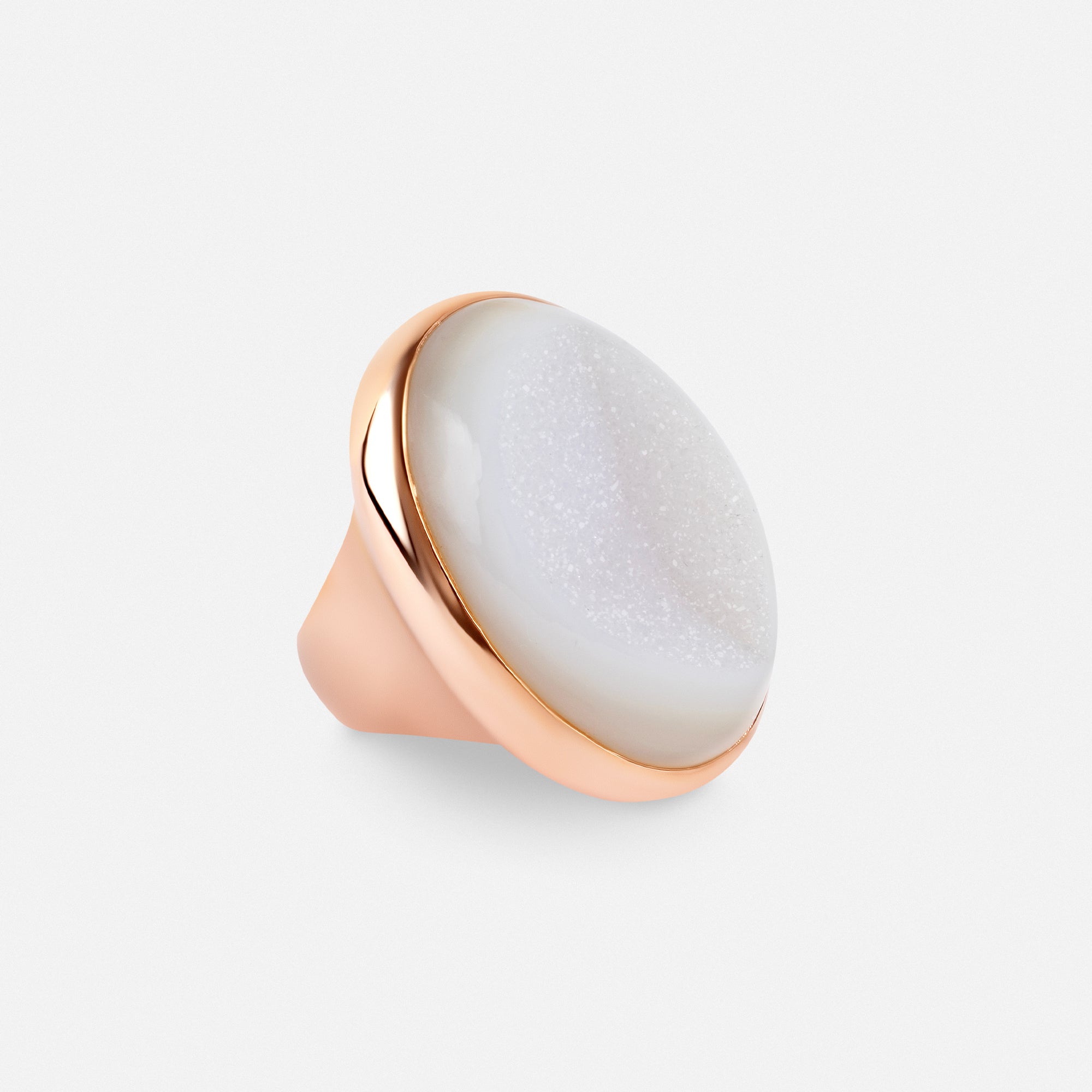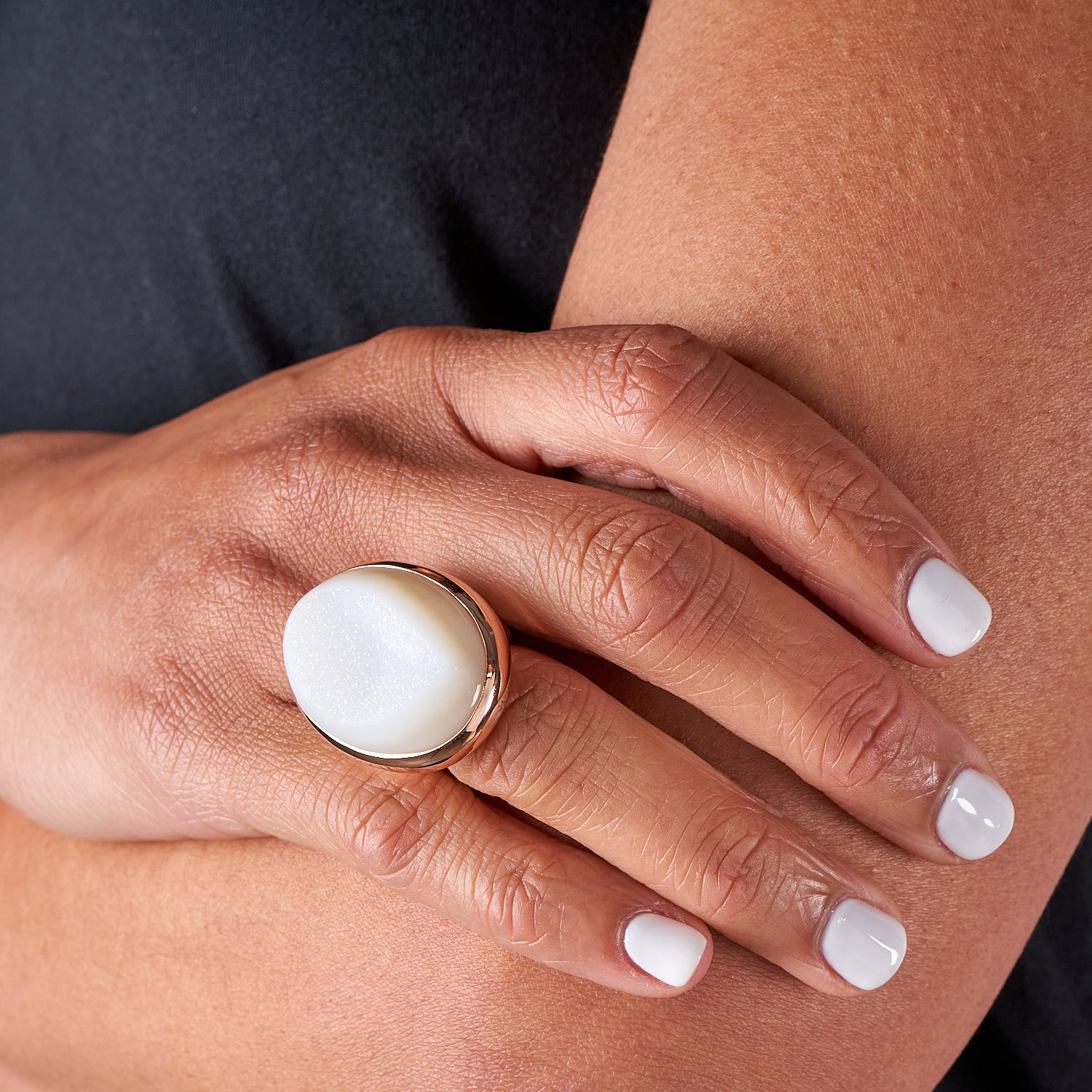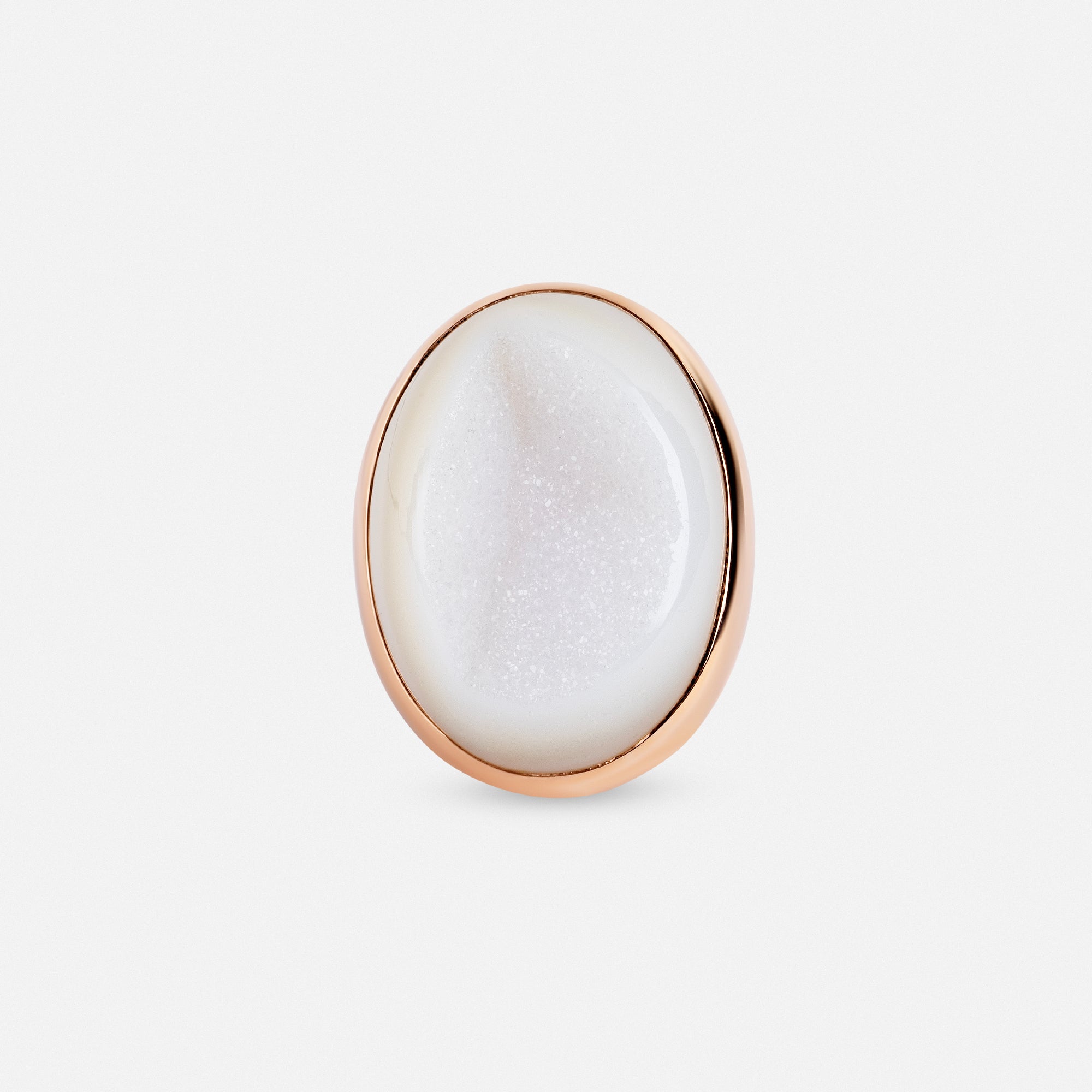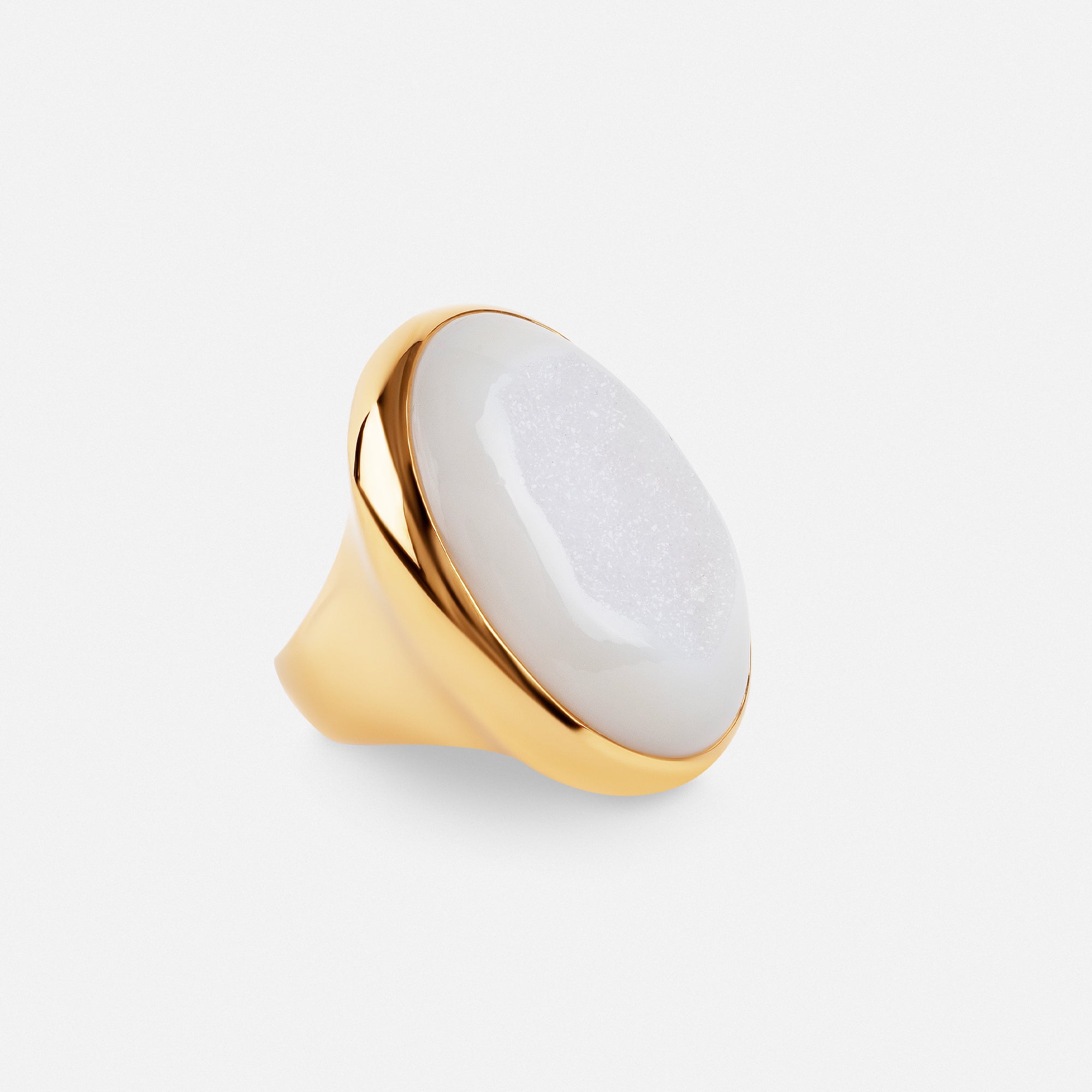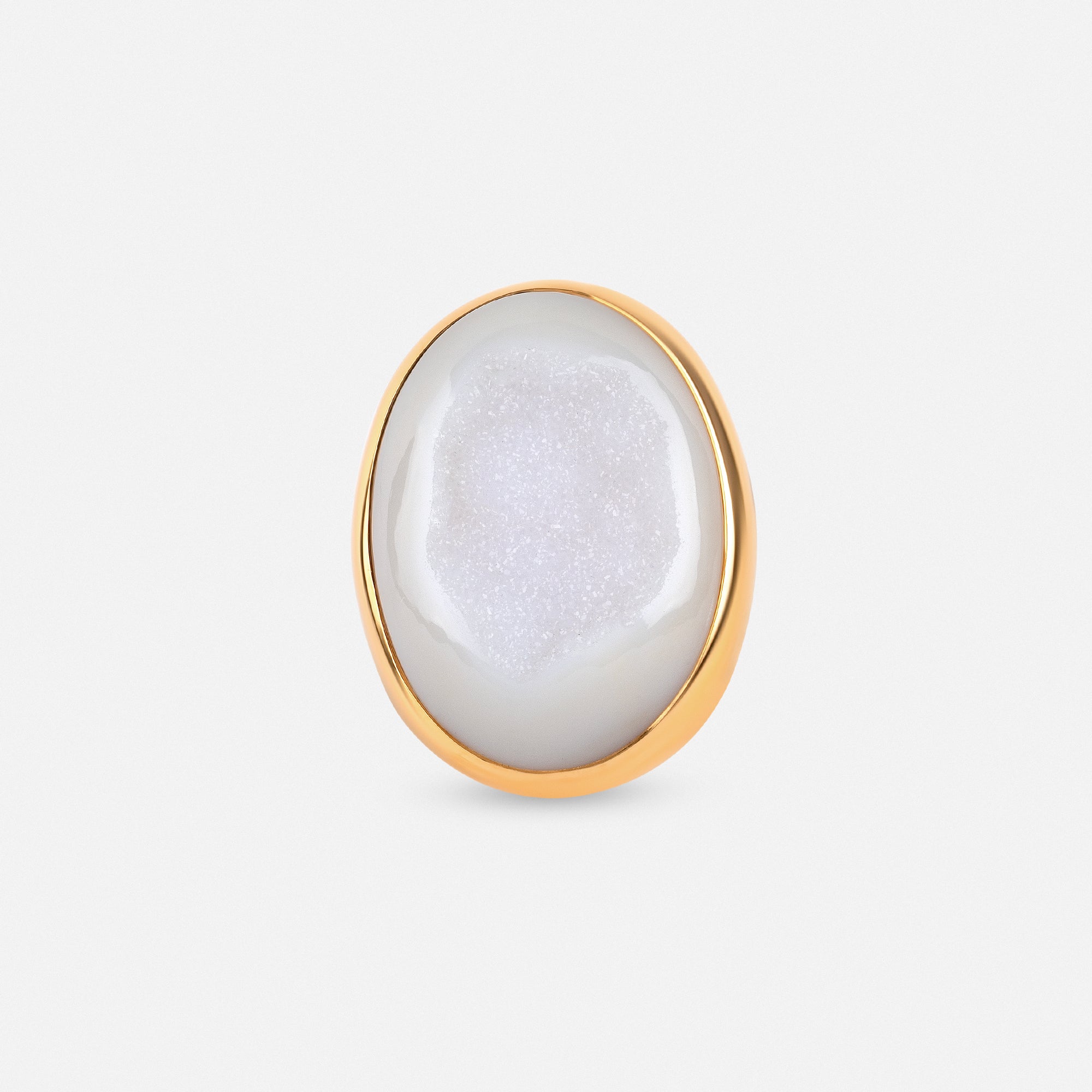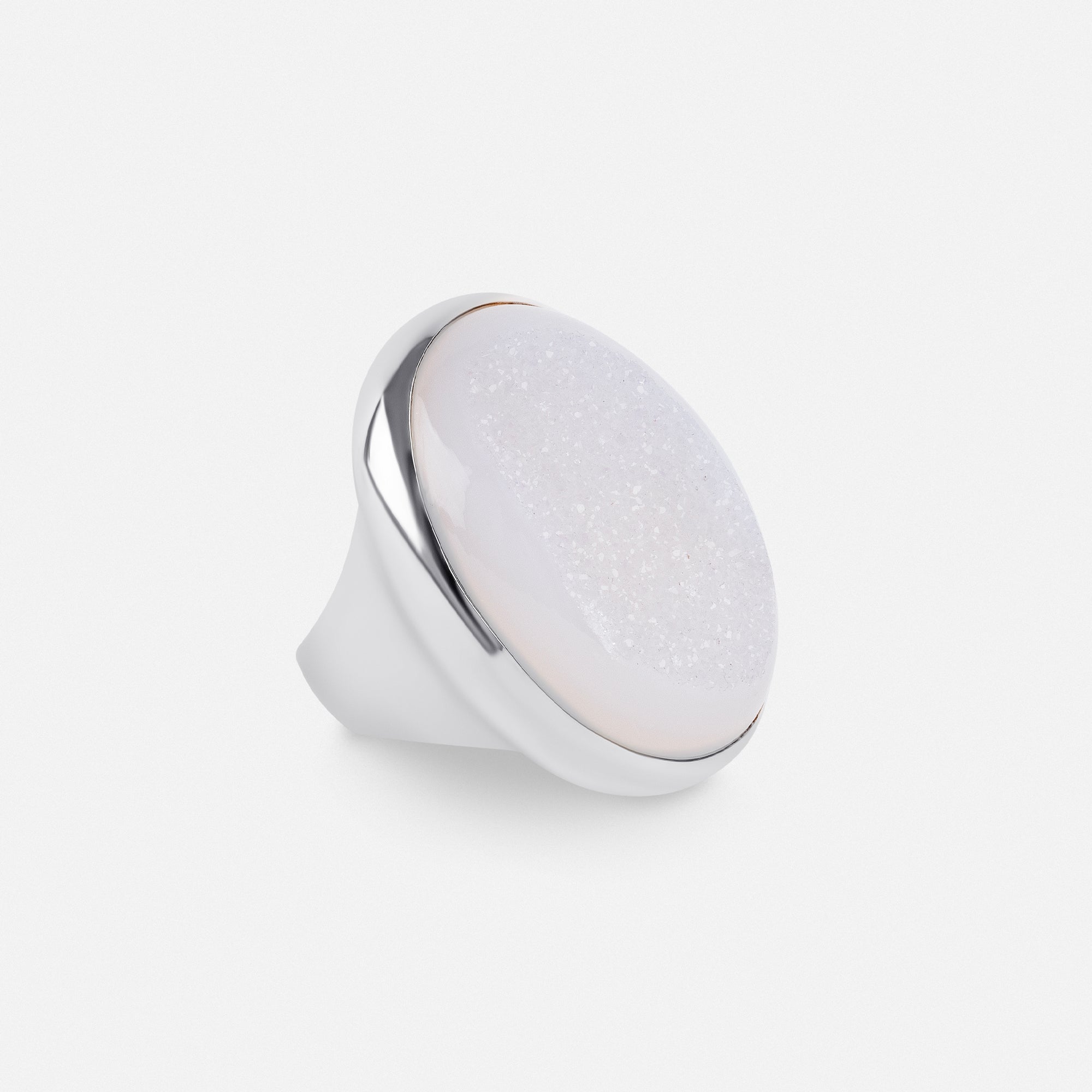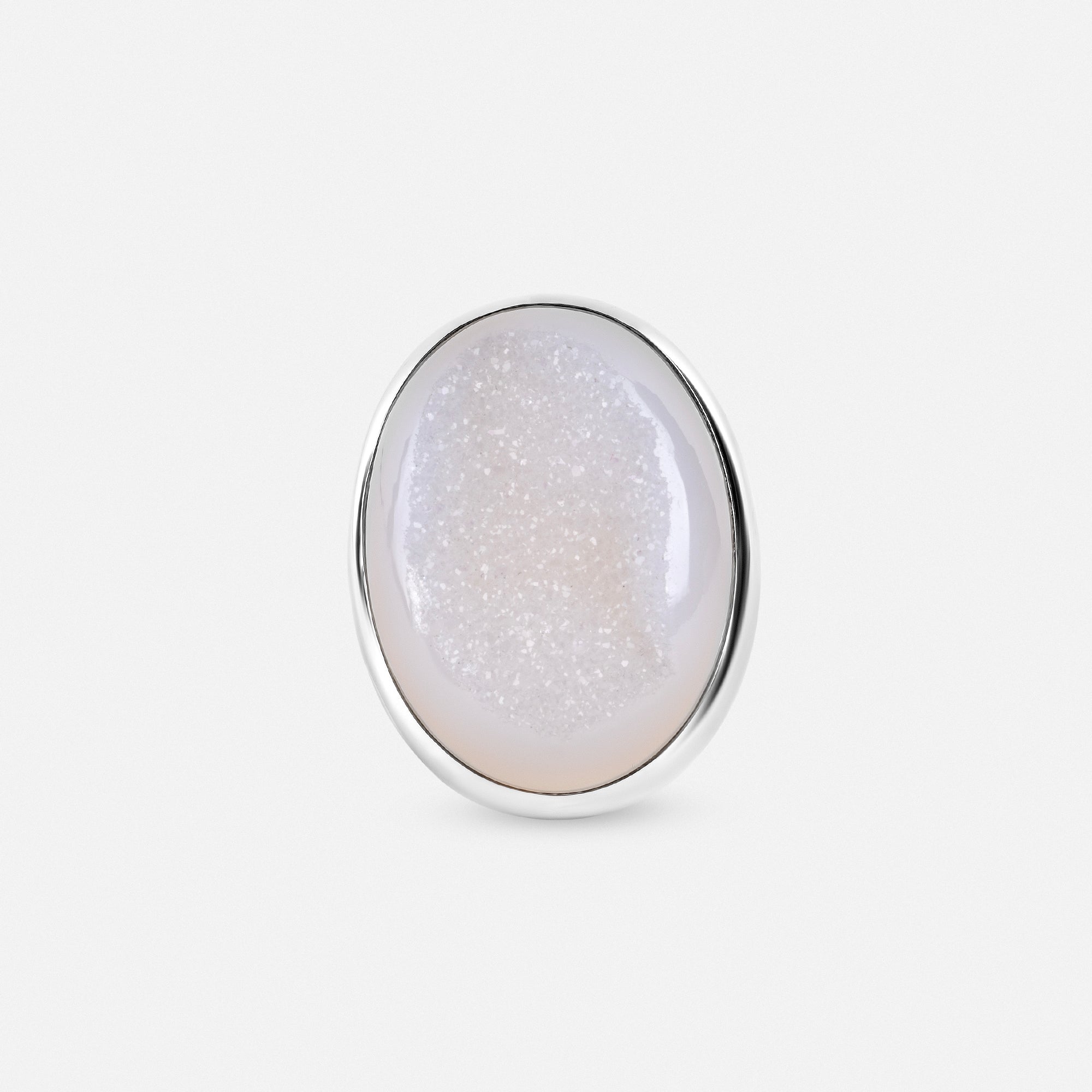 This ring was inspired by the otherworldly beauty of druzy quartz. We kept the setting sleek, yet substantial. Every ring features the natural interplay between two textures — jagged and raw with smooth and refined. Each stone is unique and perfect in it's own way.
Stone Size: 1" x 3/4" 
Ring sizes 5-9 available 
Sterling silver setting 
18k yellow or 14K rose gold plated sterling silver 
Sterling silver: This ring is virtually indestructible. Although, it will loose the fight with a concrete floor. But, feel free to wear this with reckless abandon. Sterling silver is best cleaned with a silver polishing cloth as oxidization happens. Can be worn in water.
Gold Plated: Do not polish or rub gold or rose gold plated rings. We triple gold plate them so it is thick but it is still a gold plated item. Gold may wear off over a long period of time (especially on the inside). This is ok and normal. We offer re-plating for a fee. Keep dry. Keep away from lotions and perfume.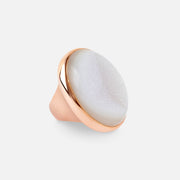 White Druzy Quartz Ring