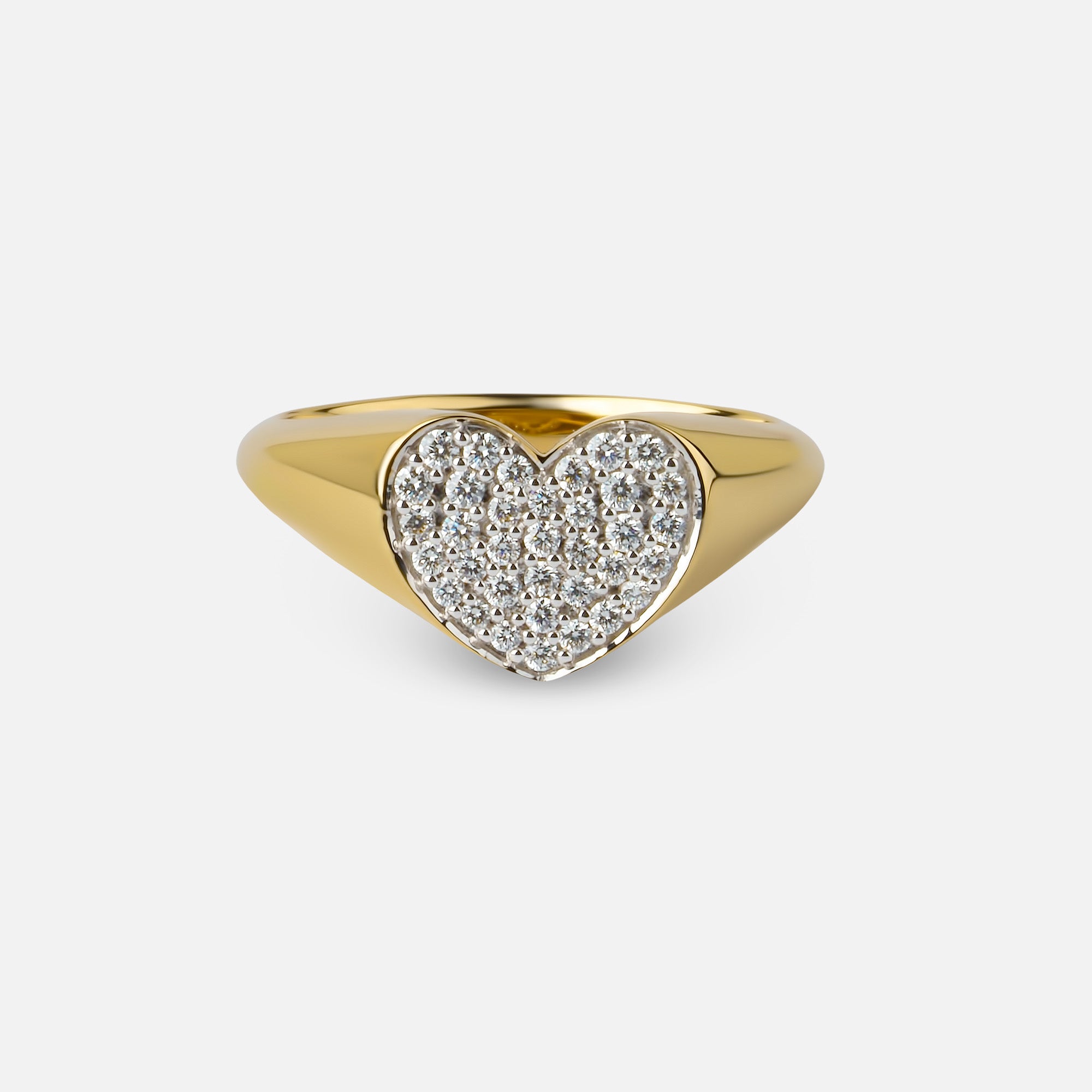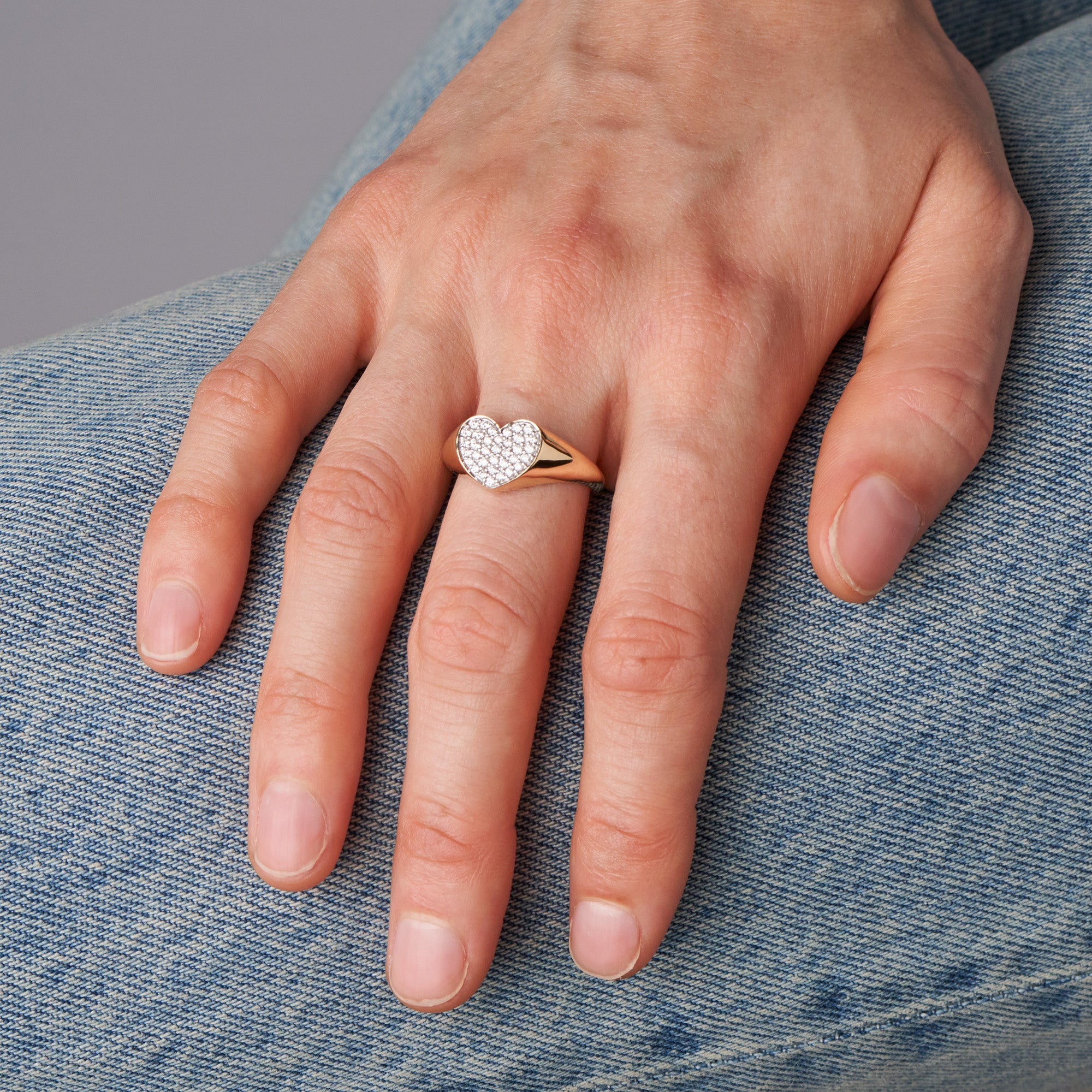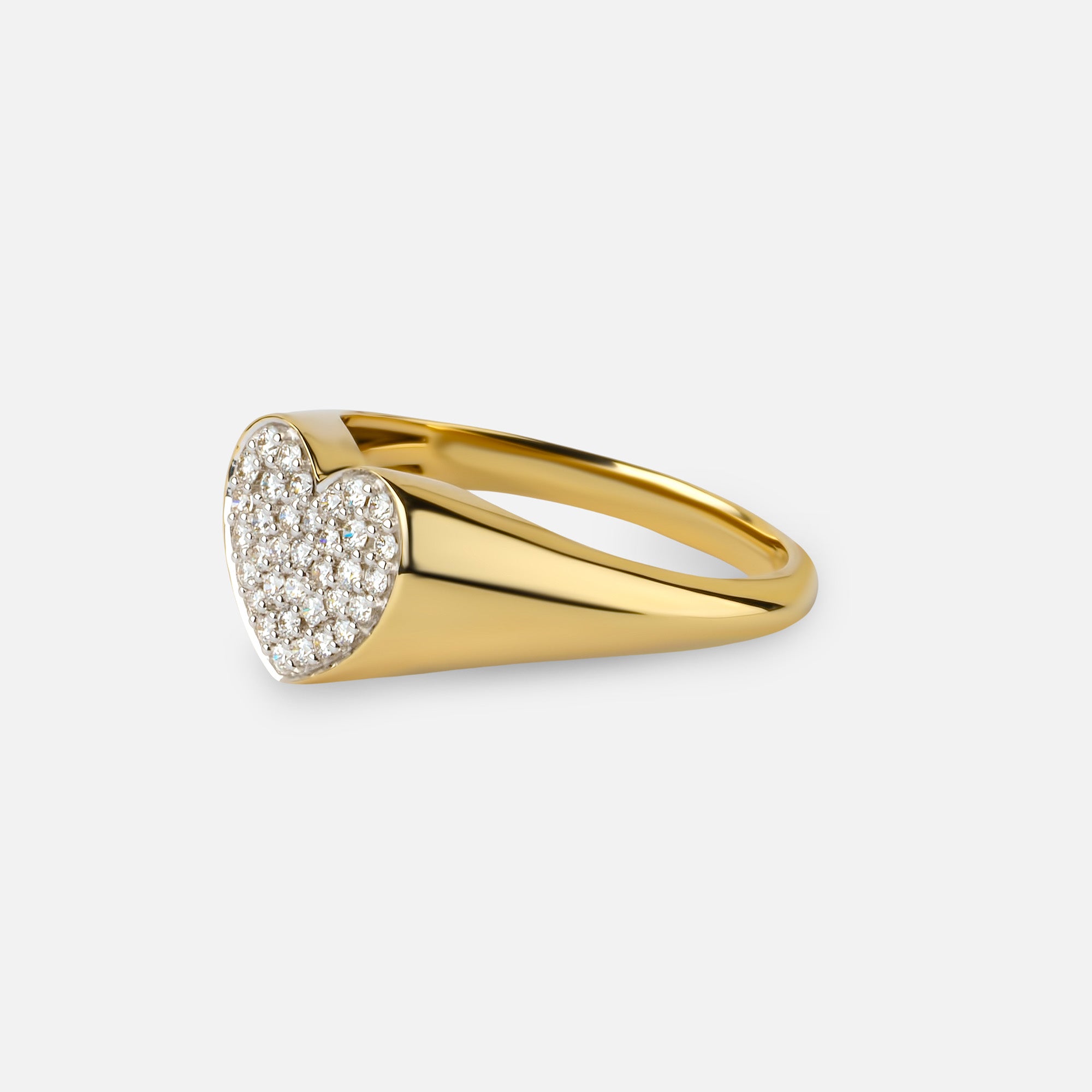 Pave Diamond Heart Ring
$1,550.00
NEW! The perfect anniversary gift or memento to self love.
*This ring is made to order. It will be shipped 4 weeks after you place your order. Please let us know what size you would like.
Heart Diameter: 10 mm

Materials: 14K yellow gold and white diamonds

Finger Size: 5-9
This can be worn 24/7. Use gold and diamond jewelry cleaner periodically.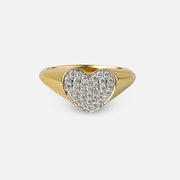 Pave Diamond Heart Ring
$1,550.00