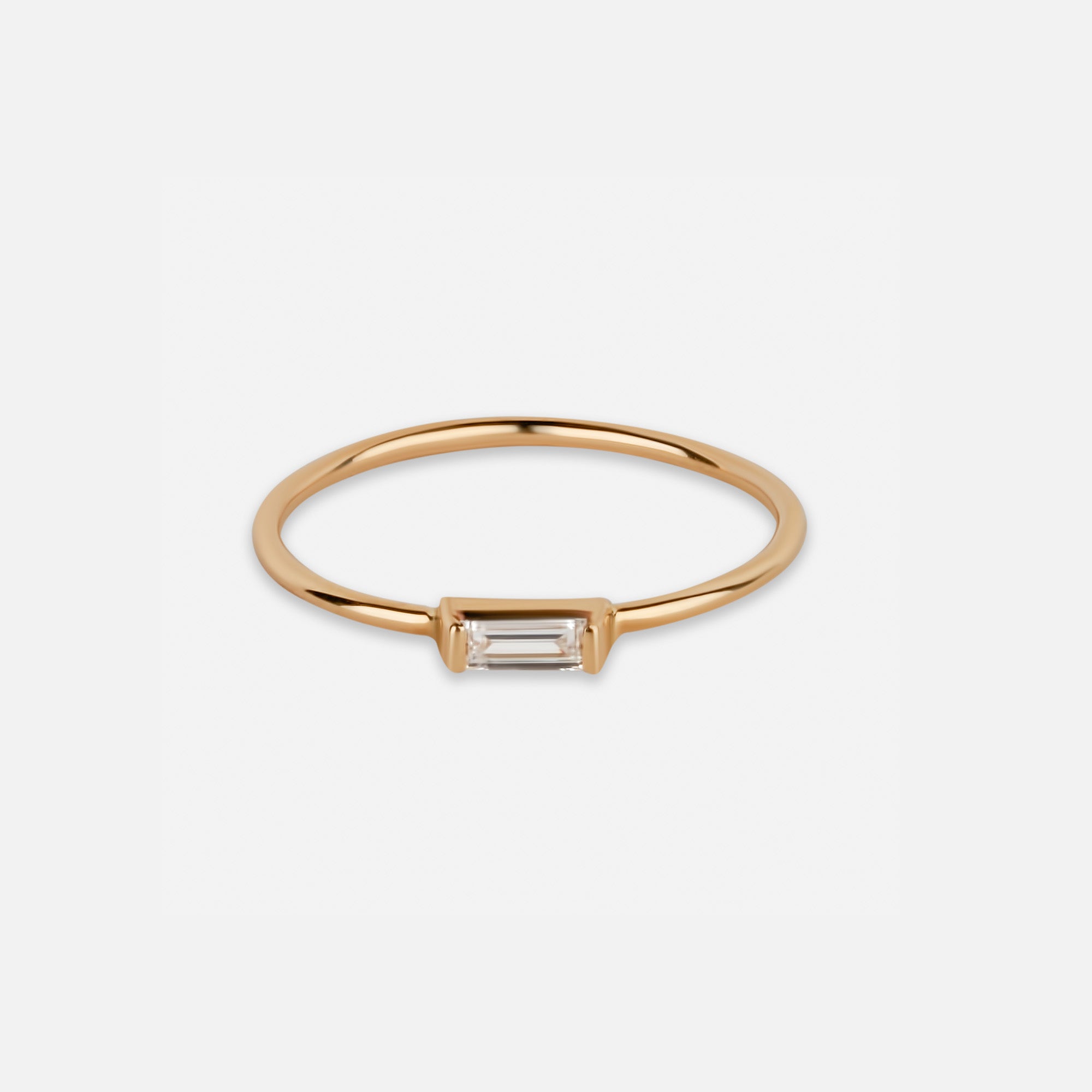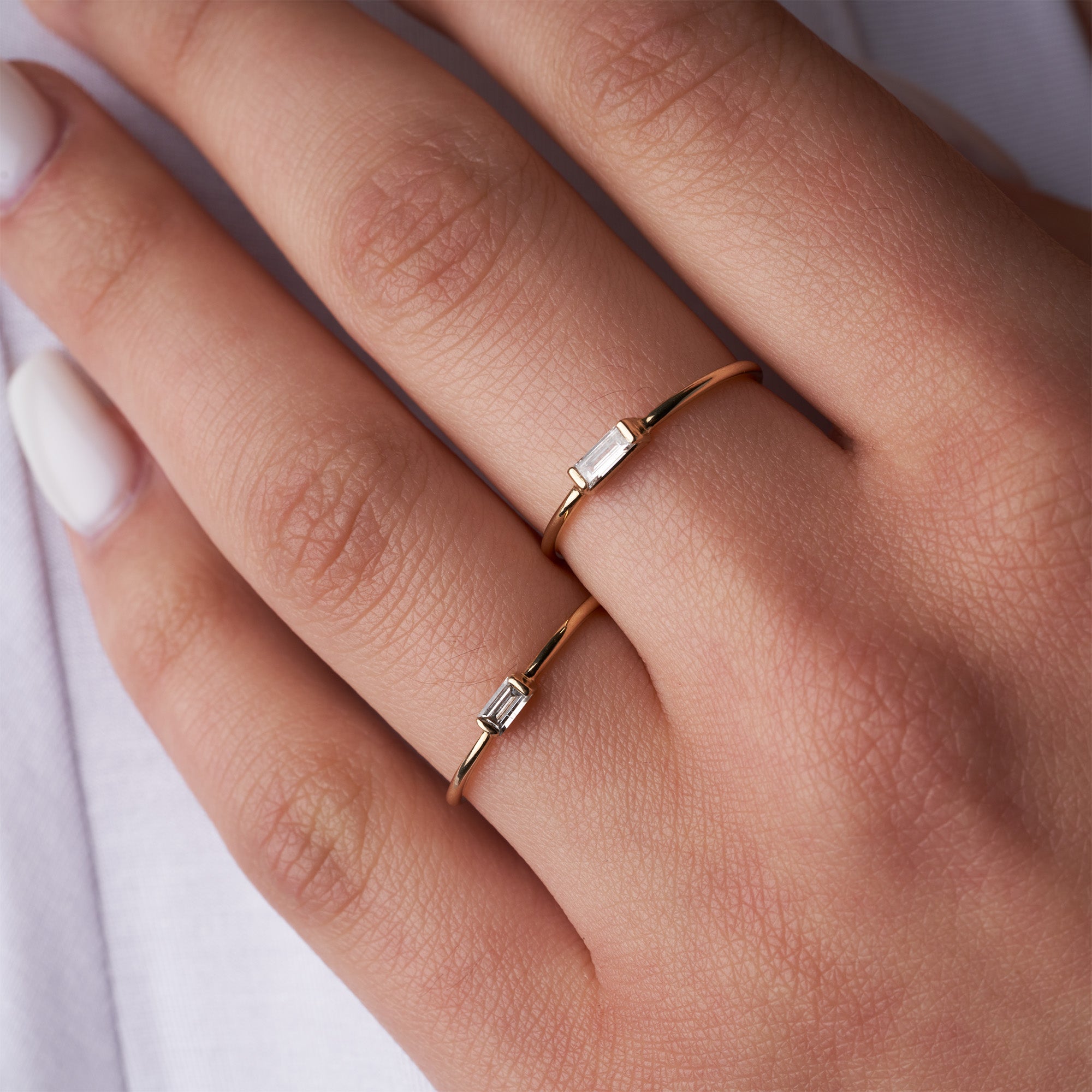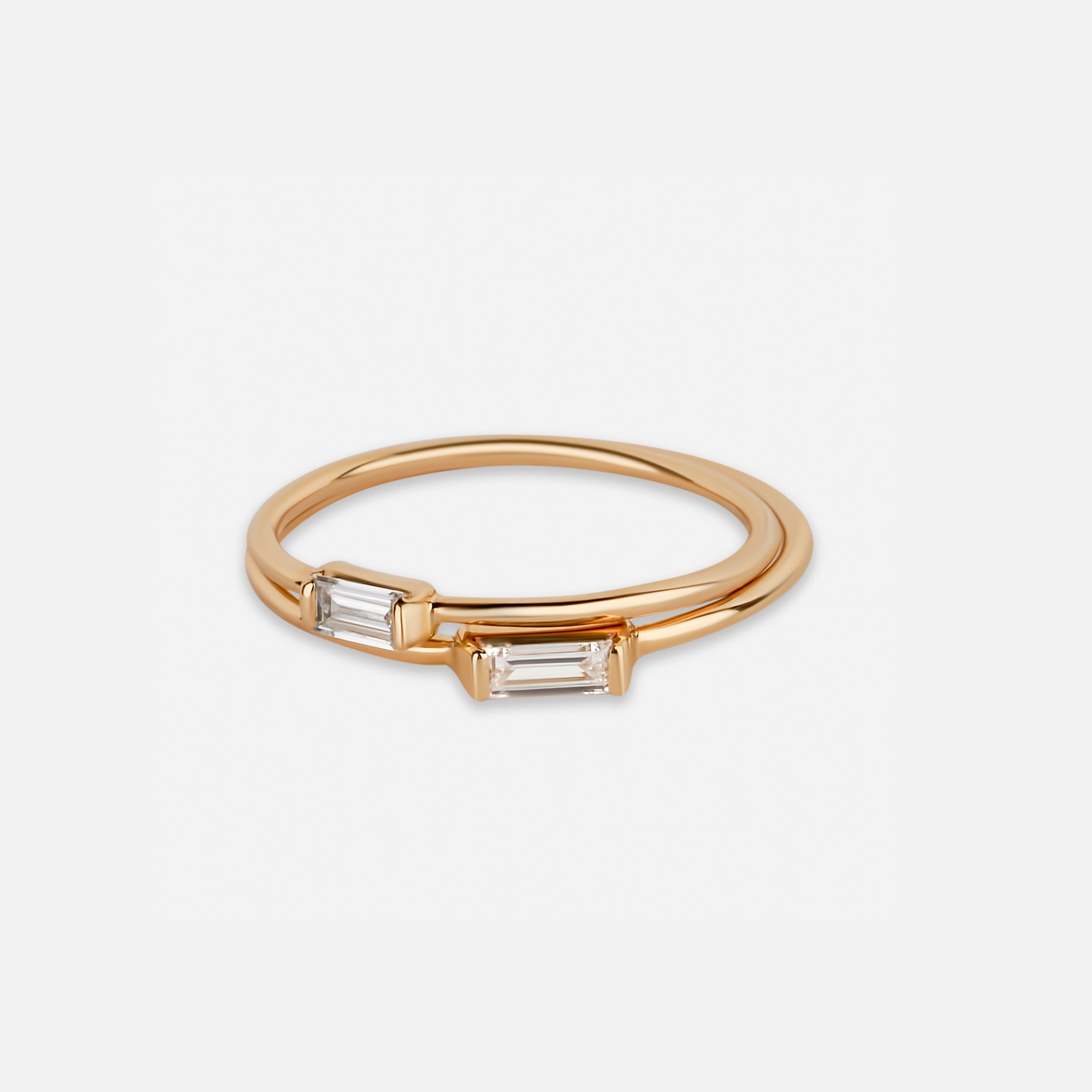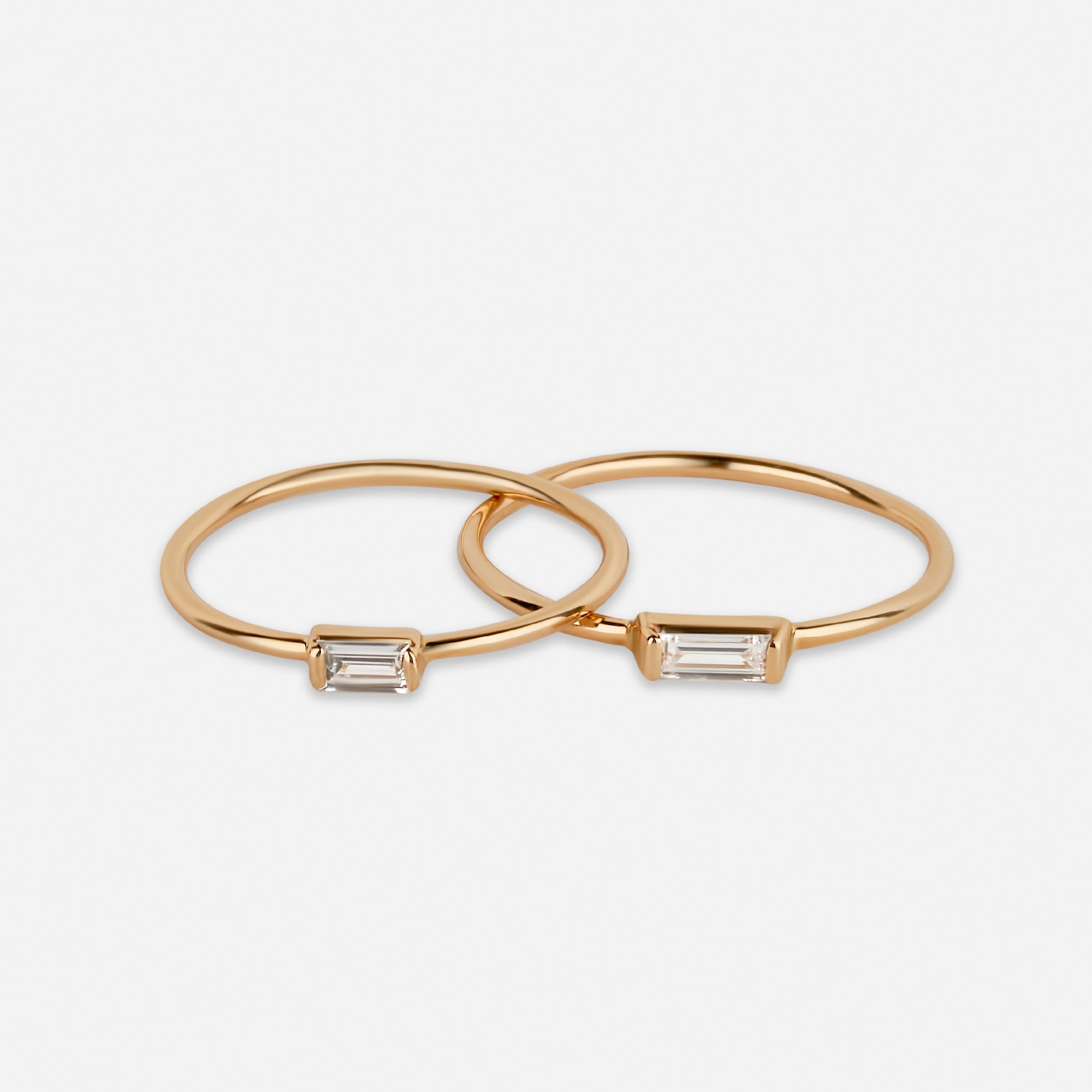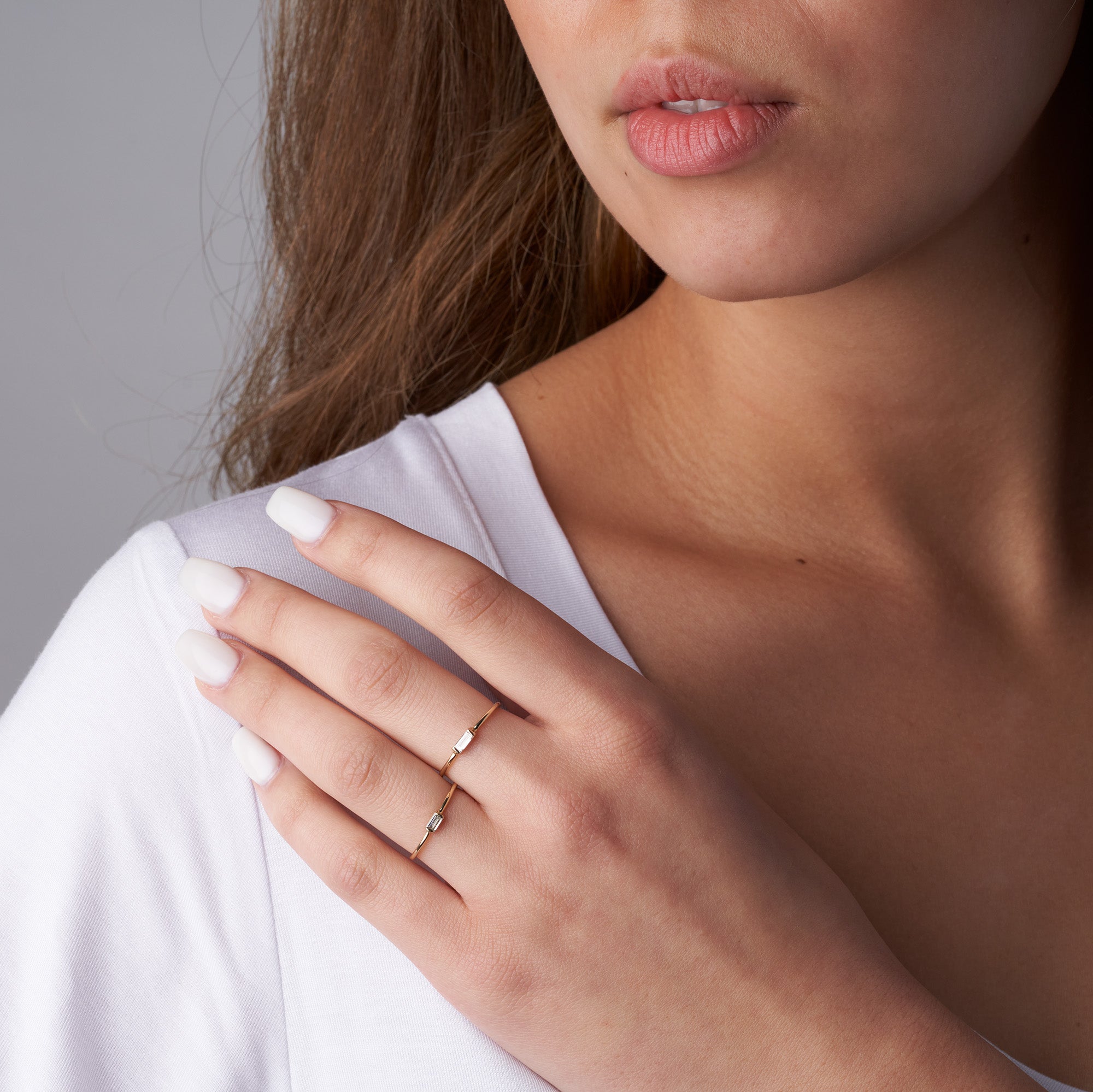 Baguette Diamond Ring
$850.00
Baguette diamonds are featured in this "light as air" ring. Wear everyday alone or paired with your other bobbles - it's perfect. These rings can be sized.
14K yellow gold 
White Diamond Baguette 
Large: 20pt diamond. Finger size 7
Small: 10pt diamond. Finger size 5 
This is suitable for everyday wear. Clean with fine jewelry cleaner every few months to keep the sparkle alive.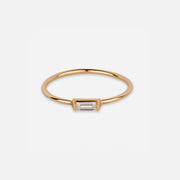 Baguette Diamond Ring
$850.00