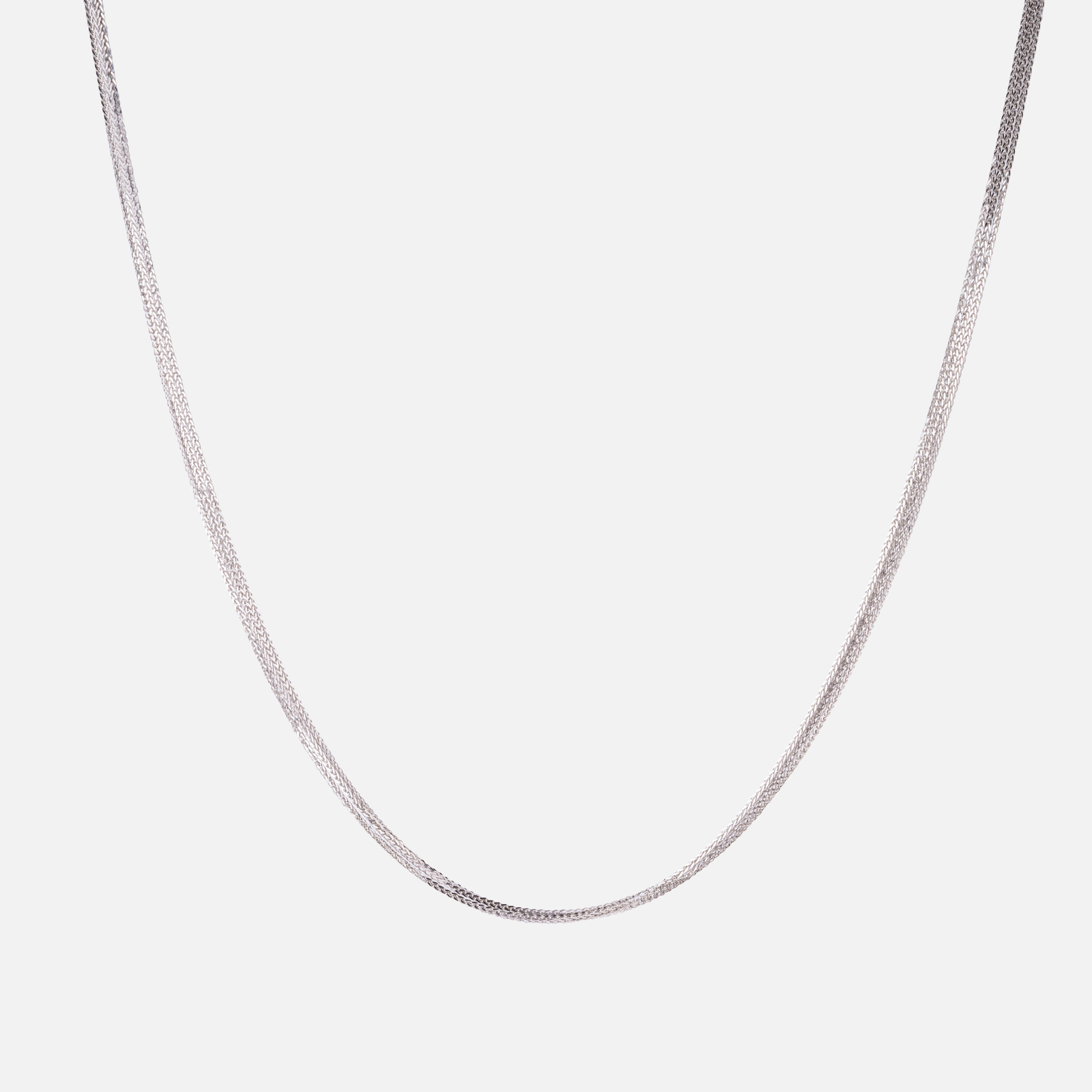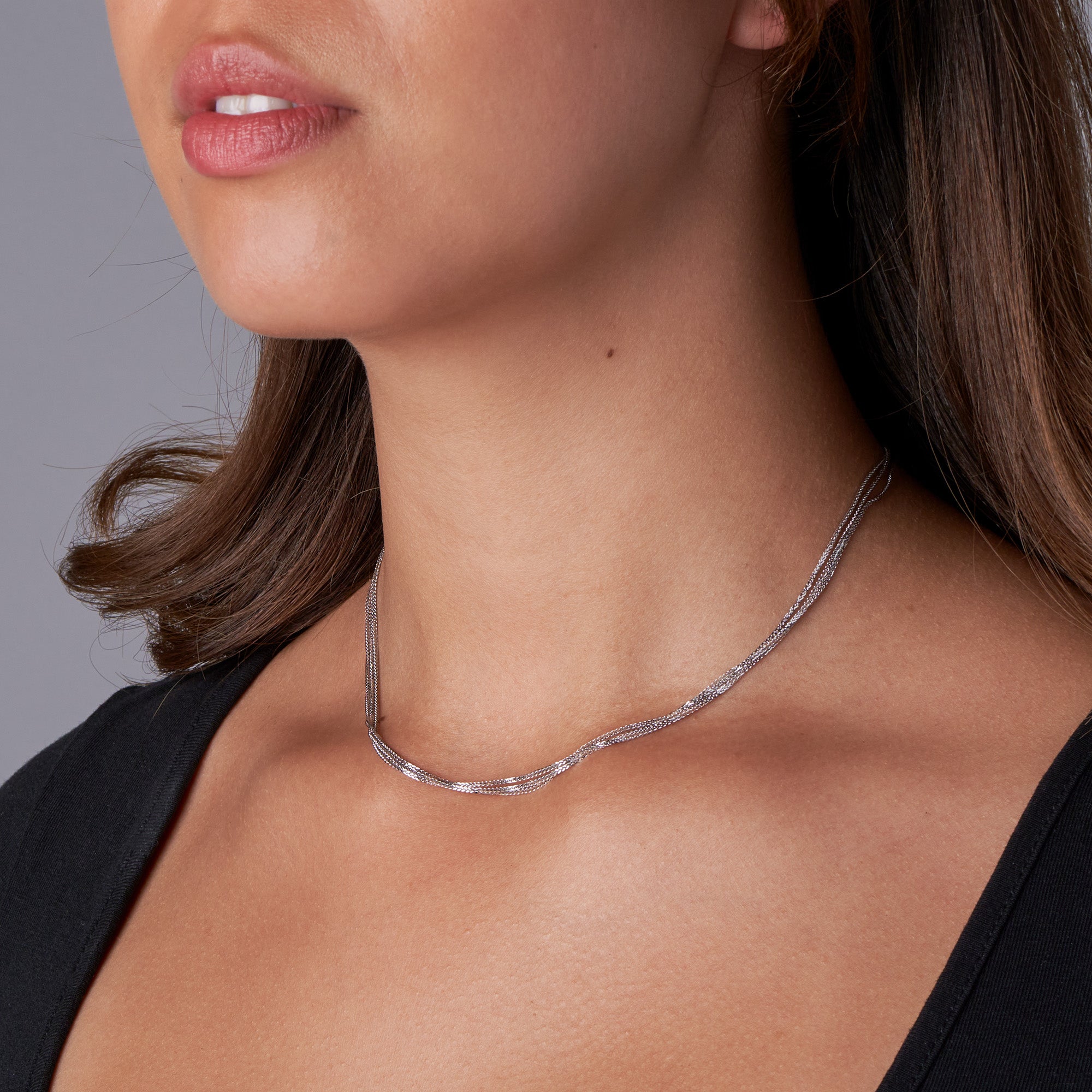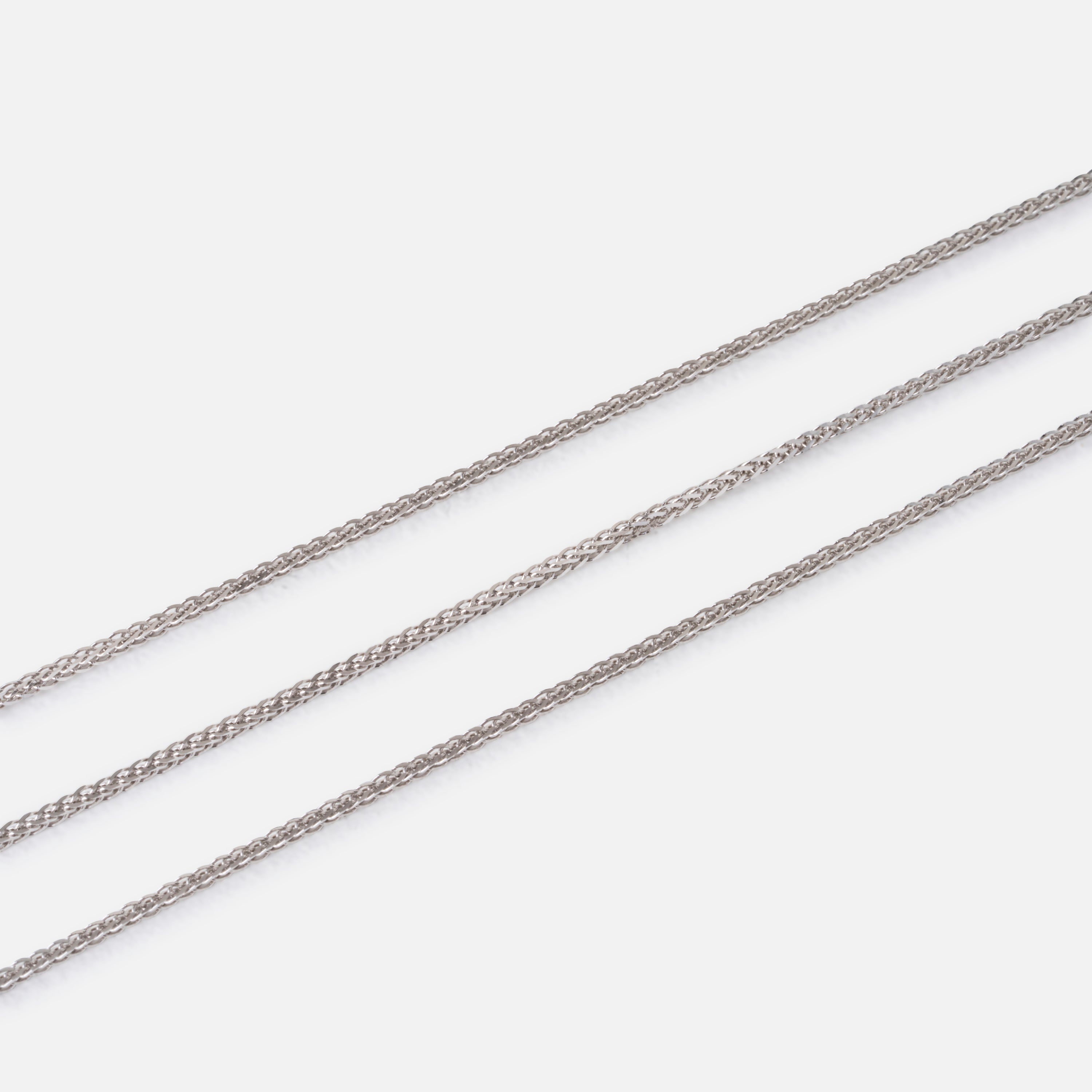 Glitter White Gold Necklace
$1,100.00
Three shimmery box chains glitter on your collarbone as you move. This necklace is stunning on the body!

Length: 16'' 
1 mm box chain (x3)
Solid 14K white gold 
Suitable for everyday wear. Do not sleep in this piece. Clean with fine jewelry cleaner every few months to keep the sparkle alive.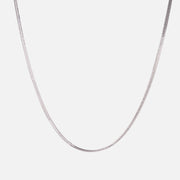 Glitter White Gold Necklace
$1,100.00