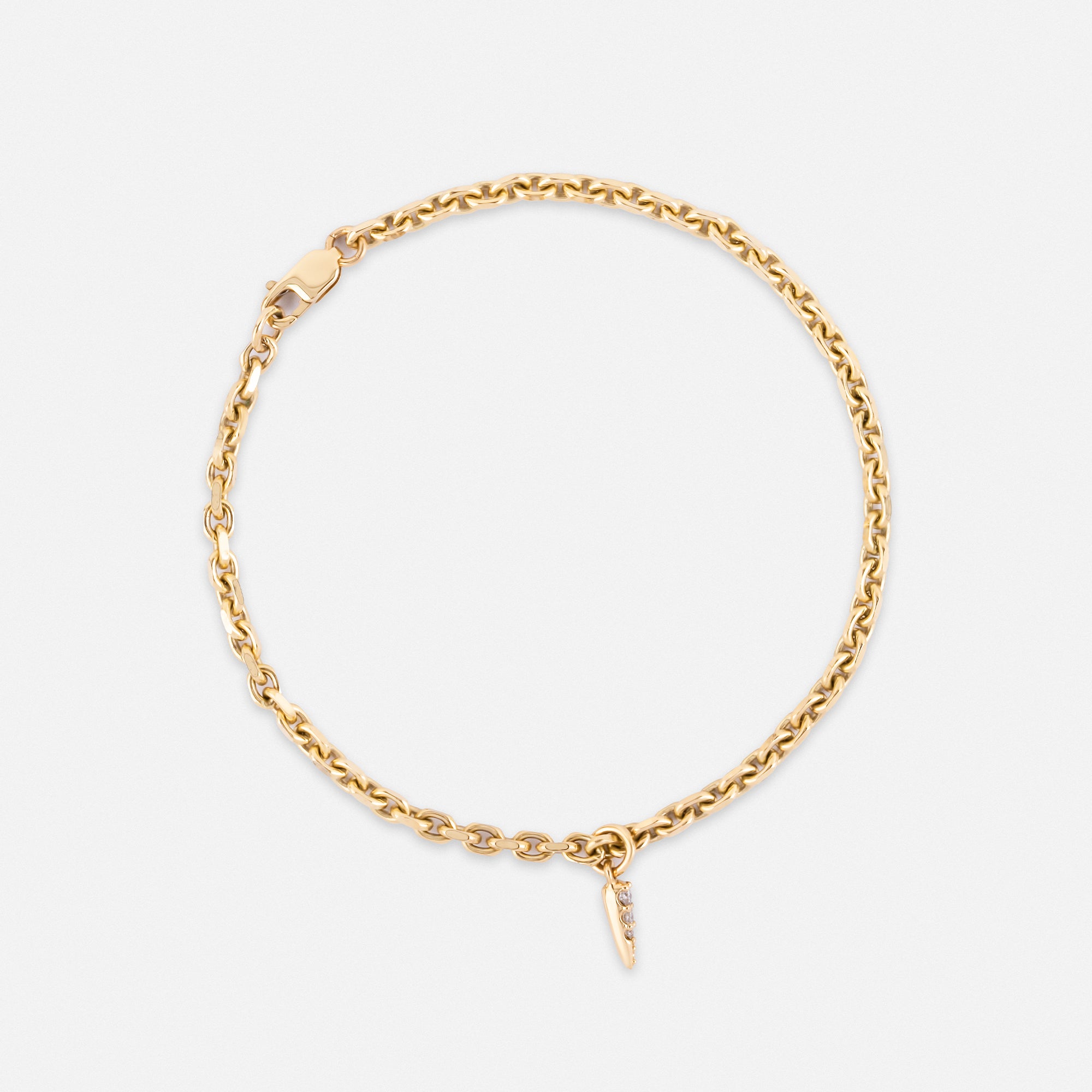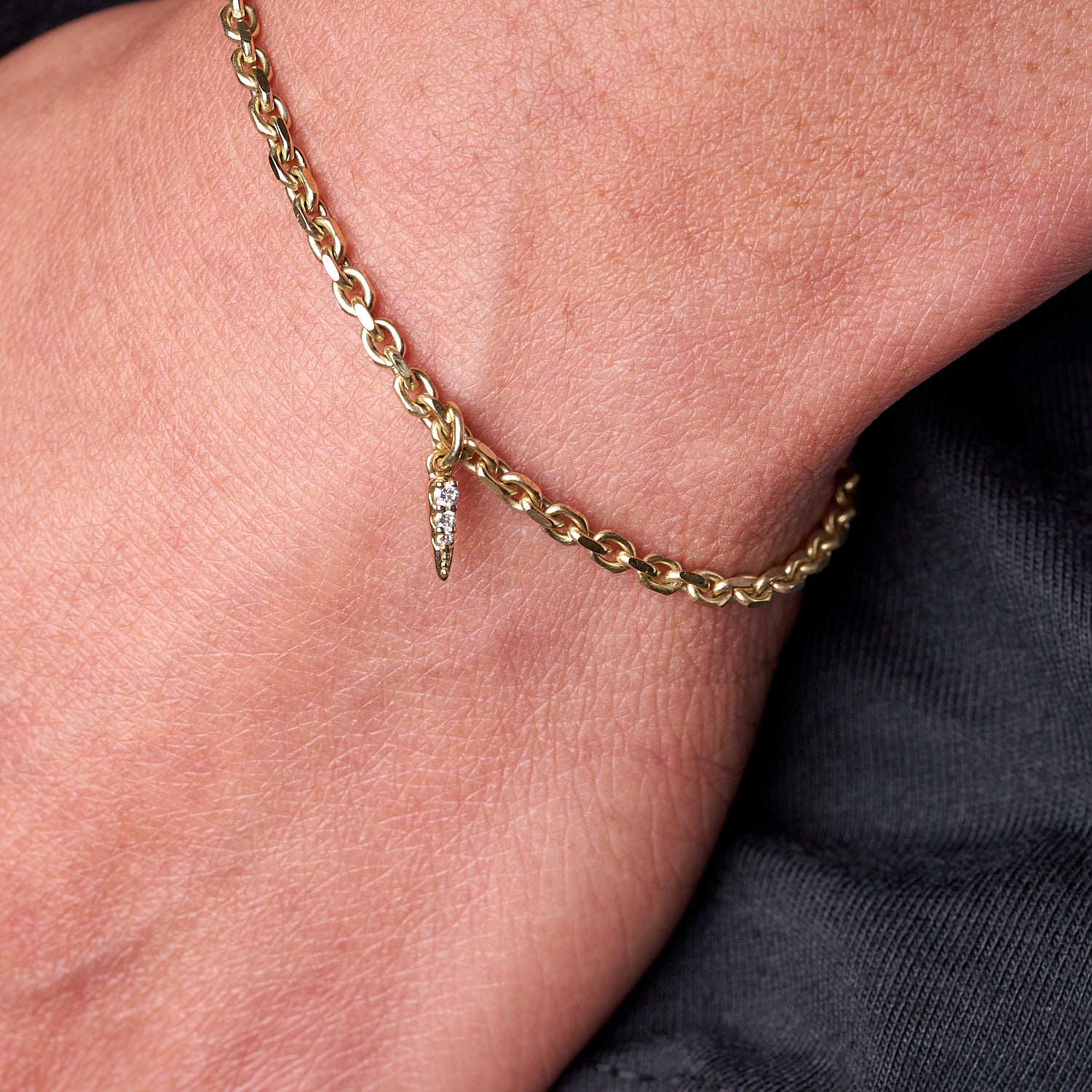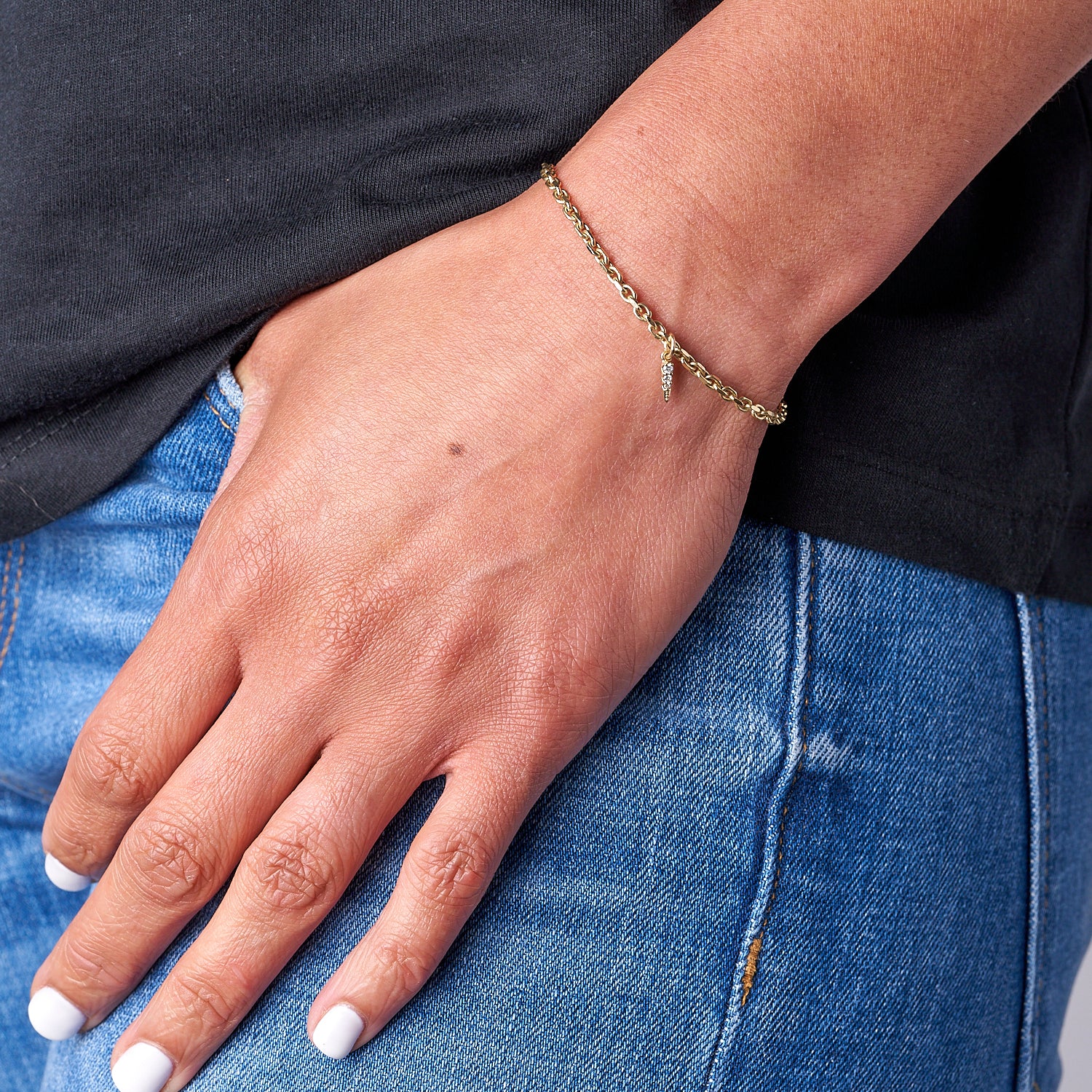 Diamond Spike Bracelet
$1,350.00
If you are looking for a no fail gift - look no further. Our mini anchor chain has just the right amount of sparkle. The diamond spike is removable if you want to give it a break (but why would you?).  
Length: 7" (can be customized)
Width: 2.3 mm 
Solid 14K yellow gold
14K gold and white diamond spike charm
This can be worn 24/7. To increase the life of your jewelry clean with liquid fine jewelry cleaner every six months to prevent dust/oil build up between the links.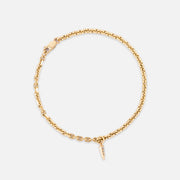 Diamond Spike Bracelet
$1,350.00