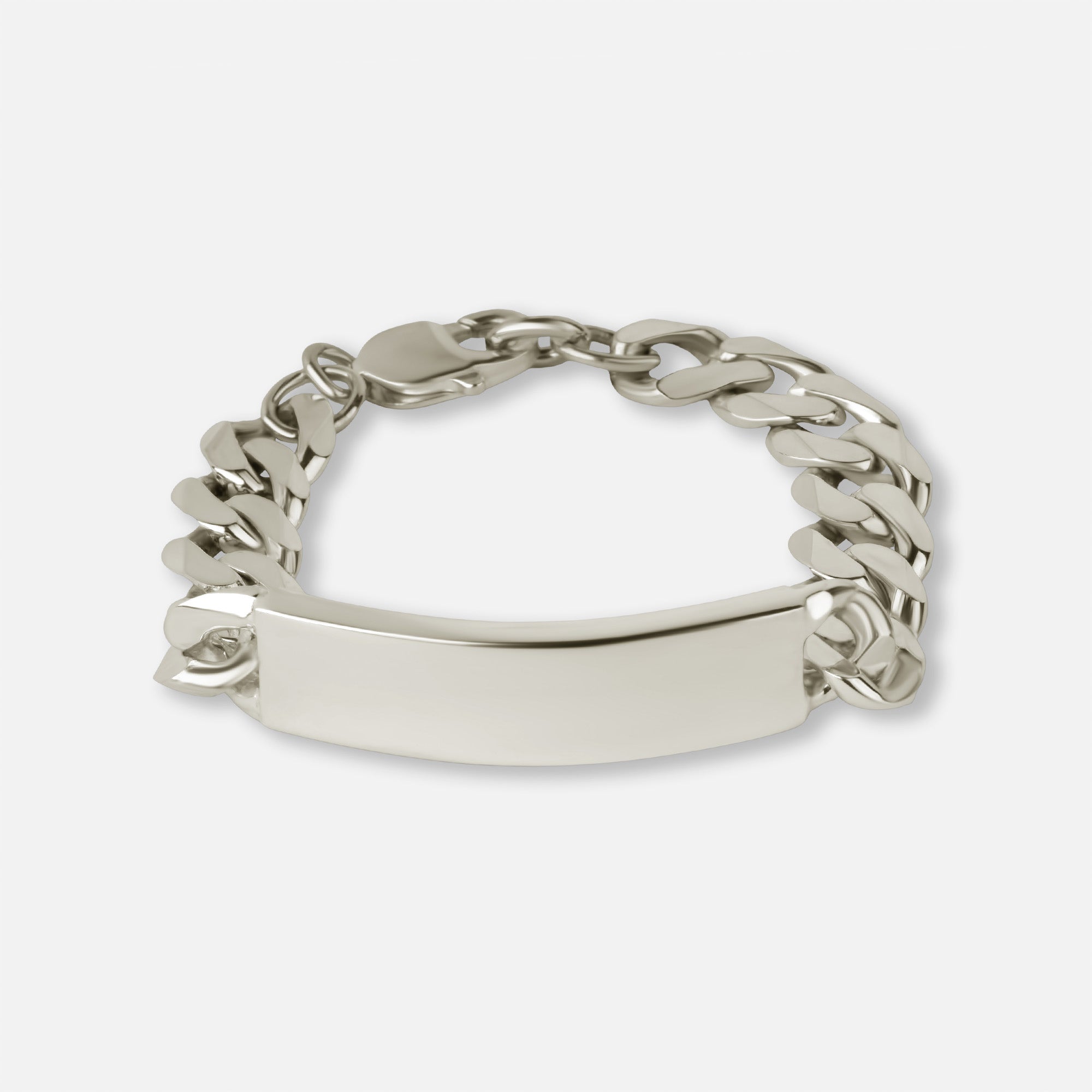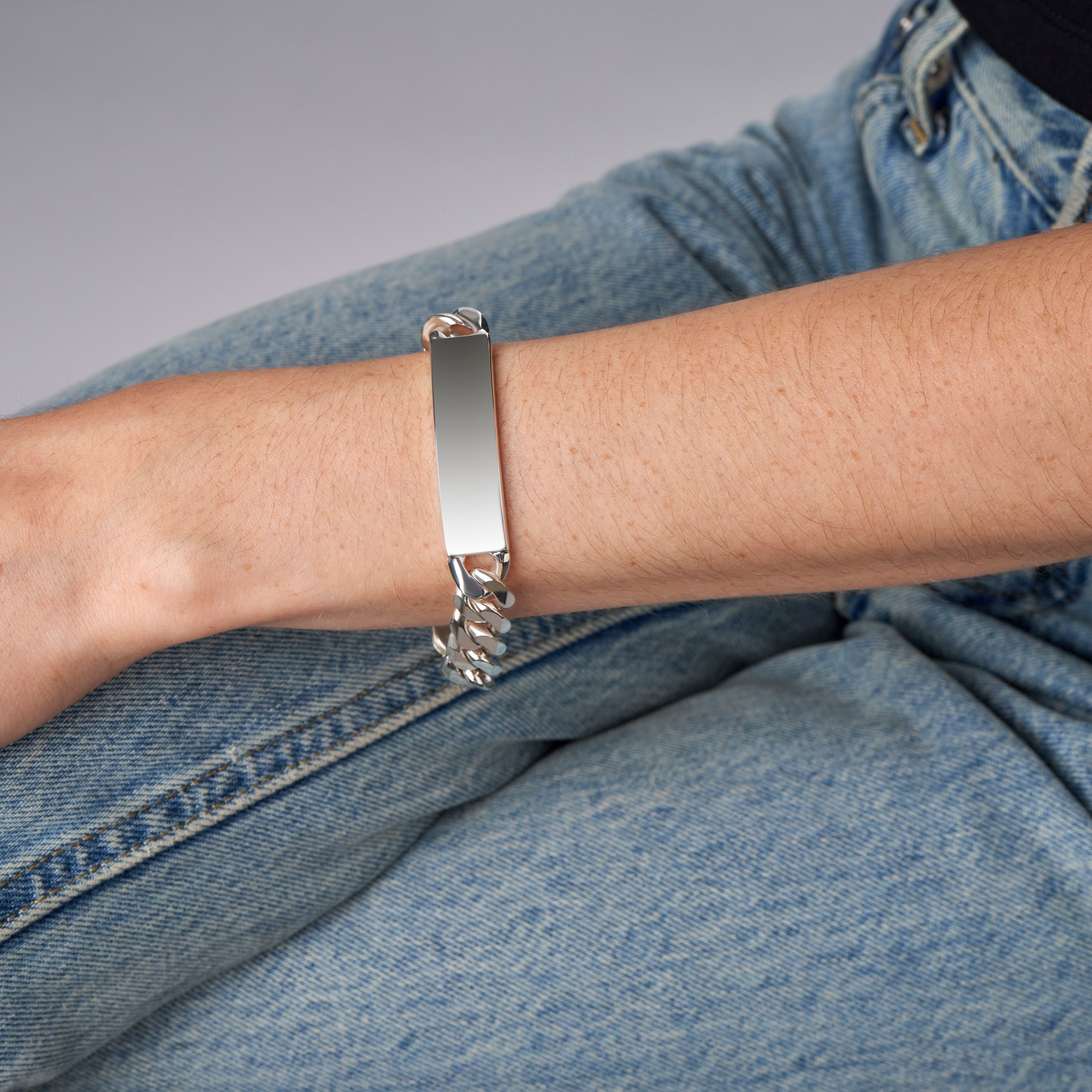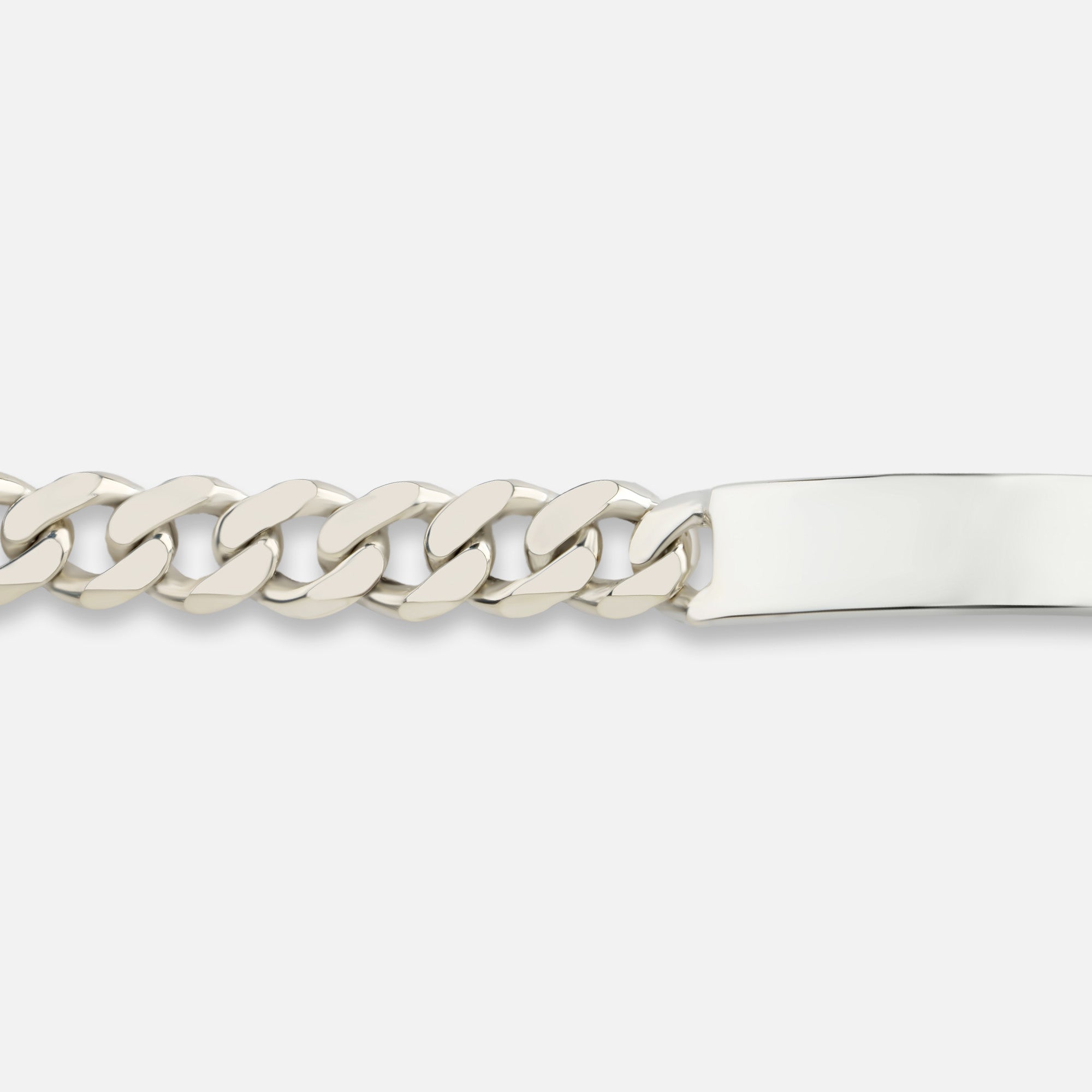 Classic Sterling Silver ID Bracelet
$395.00
A classic ID bracelet in solid (heavy!) sterling silver. Elegant, unisex, luxe, and nostalgic this is a staple in your jewelry collection. Engraving and gemstone embellishing is available (and welcome!). 
Plate Width: 13-9 mm 
Plate Length: 1.25"
Length: 6.5 - 8" (customizable)
Sterling Silver
This can be worn 24/7. Dip periodically in liquid sterling silver cleaner.
Classic Sterling Silver ID Bracelet
$395.00