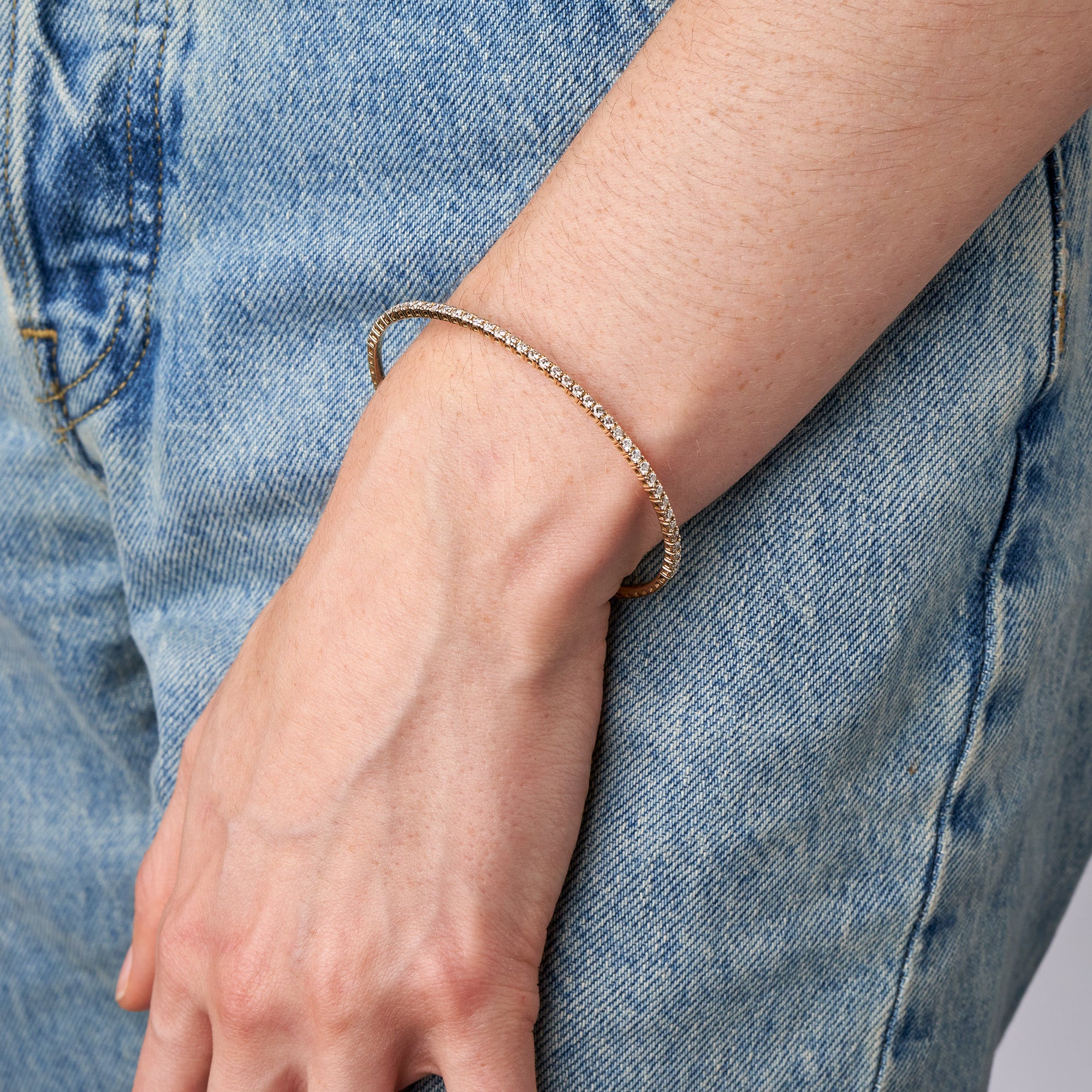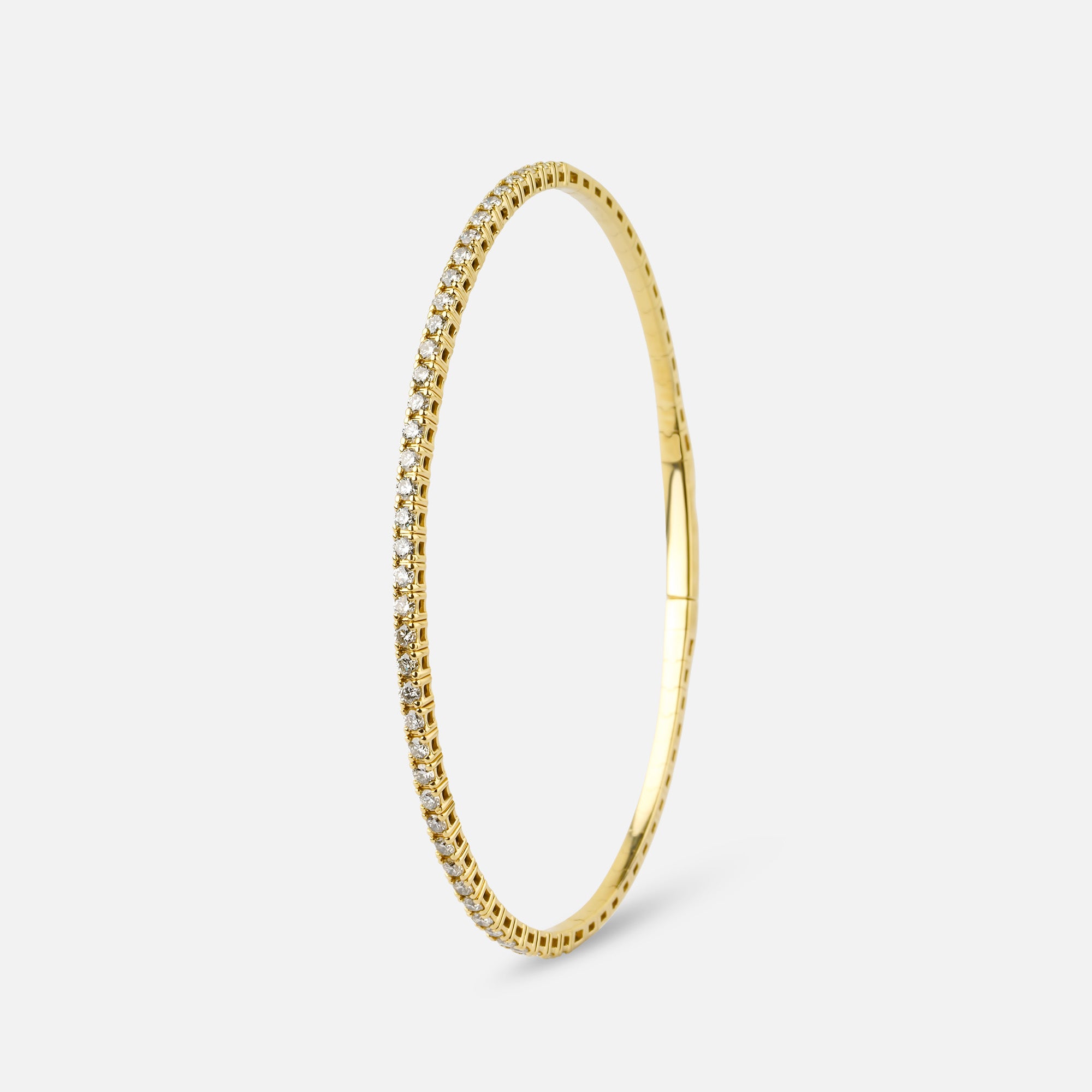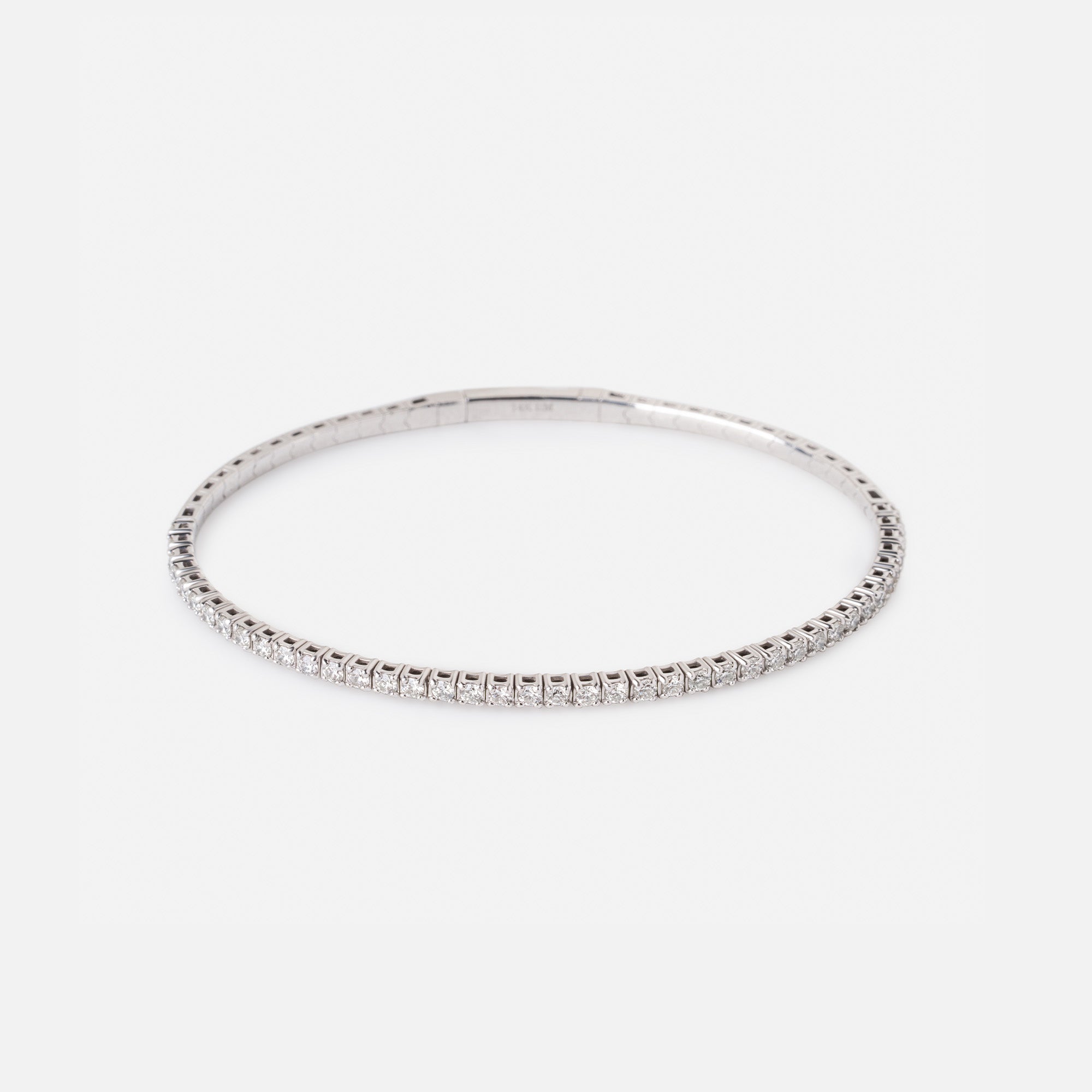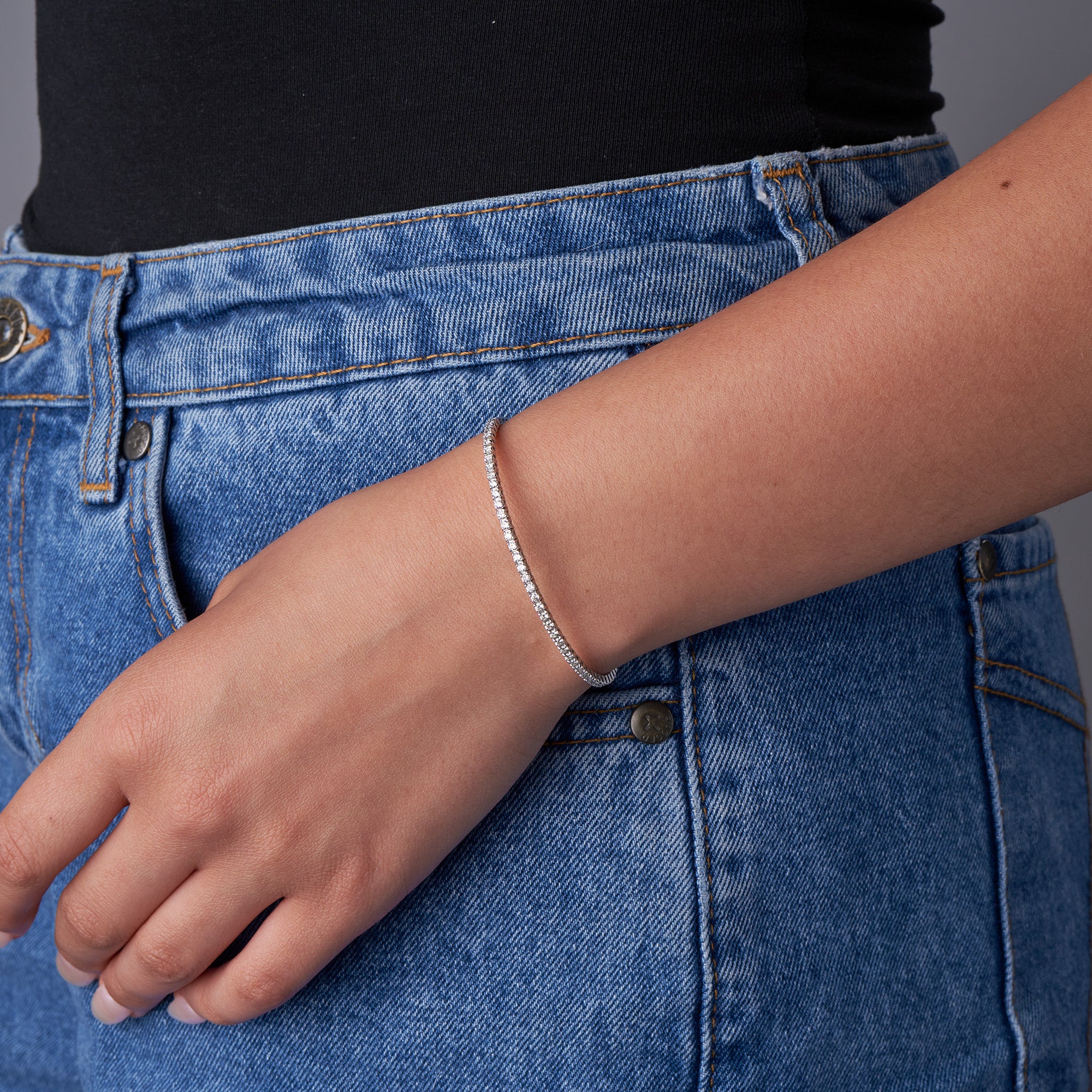 Vertebra Diamond Bracelet
$2,875.00
NEW! This innovative bangle has flexibility because it is made of many small gold and diamond "vertebrates". It is lightweight and comfortable with a strong, seamless clasp. We recommend this style for everyone - if you are looking for a special gift it's perfection.
Dimensions: 2.25" x 2" (6.5") Available in 7.5" 


Width: 2 mm  

14K gold with white diamonds 

1 carat total weight
This can be worn 24/7! Use gold and diamond jewelry cleaner periodically.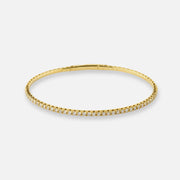 Vertebra Diamond Bracelet
$2,875.00